Mature cloud adoption does not equate to high maturity in digital transformation of an SMB business. Data shows that only 44% of SMBs on the digital transformation maturity curve are also mature cloud adopters. It is true that these businesses believe in cloud and its effect on digitization but they also believe that true digital transformation requires advanced adoption of multiple technology solutions. Techaisle survey and segmentation data also shows that SMBs which have a siloed strategy of digital transformation are intermediate adopters of cloud, mostly driven by non-IT business units which need cloud to further their business objectives.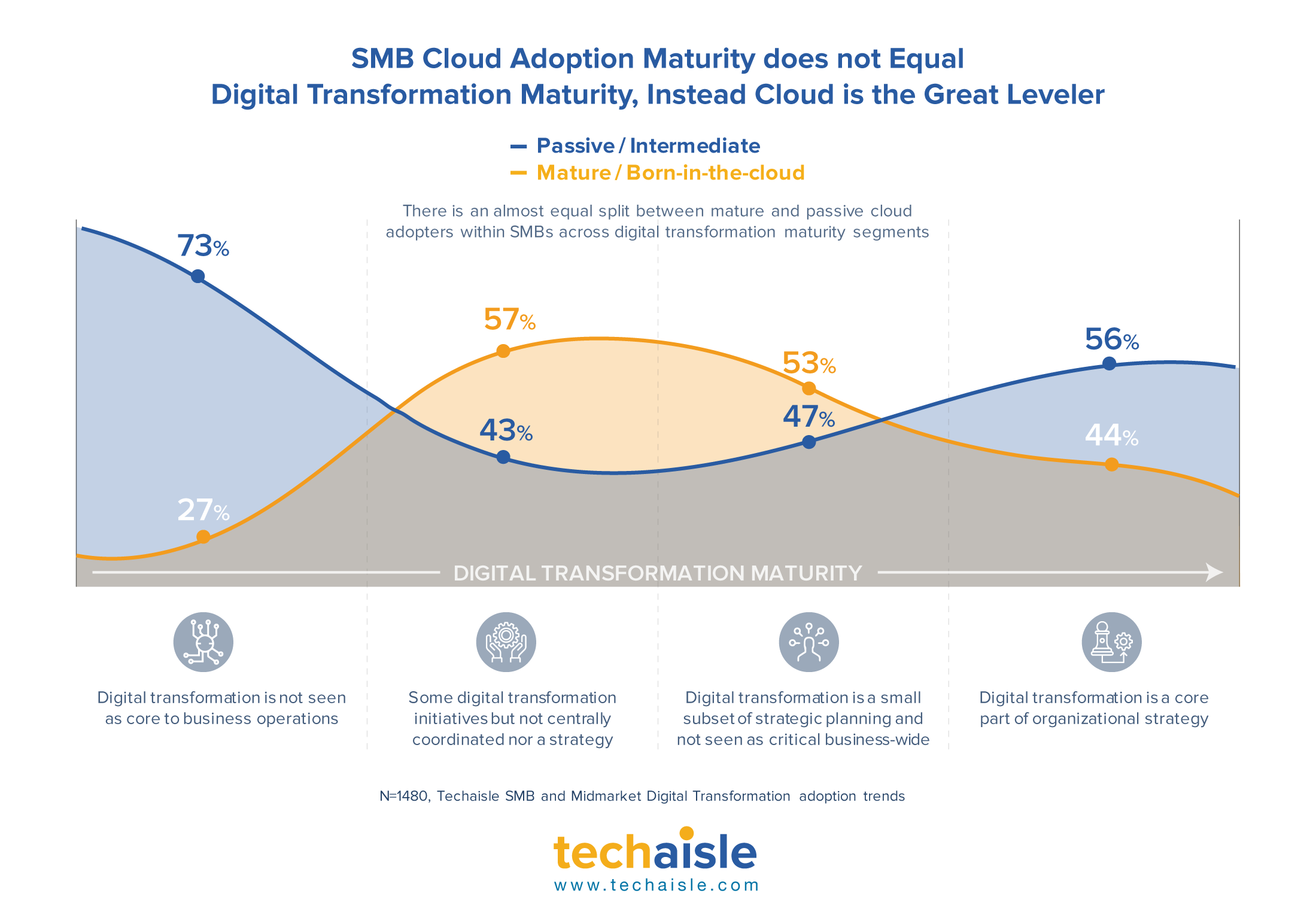 Techaisle SMBs digital transformation research revealed that although businesses are investing in cloud solutions, there is a deep-rooted belief and position to continually invest in core modern infrastructure solutions to support emerging technologies that deliver new and previously unimaginable business outcomes.
The digital transformation mature SMBs believe that the roadmap to successful digital transformation begins with the creation of a sound physical infrastructure - the 'building blocks' or 'foundations' of business infrastructure. Digital transformation doesn't start with a 'set it and forget it' approach to the core – it is organic, with evolution happening at all levels of the business infrastructure. They also believe that core infrastructure devices need to be kept in sync with the requirements of digital transformation initiatives; servers and storage and networking and security need to advance with the needs of the organization.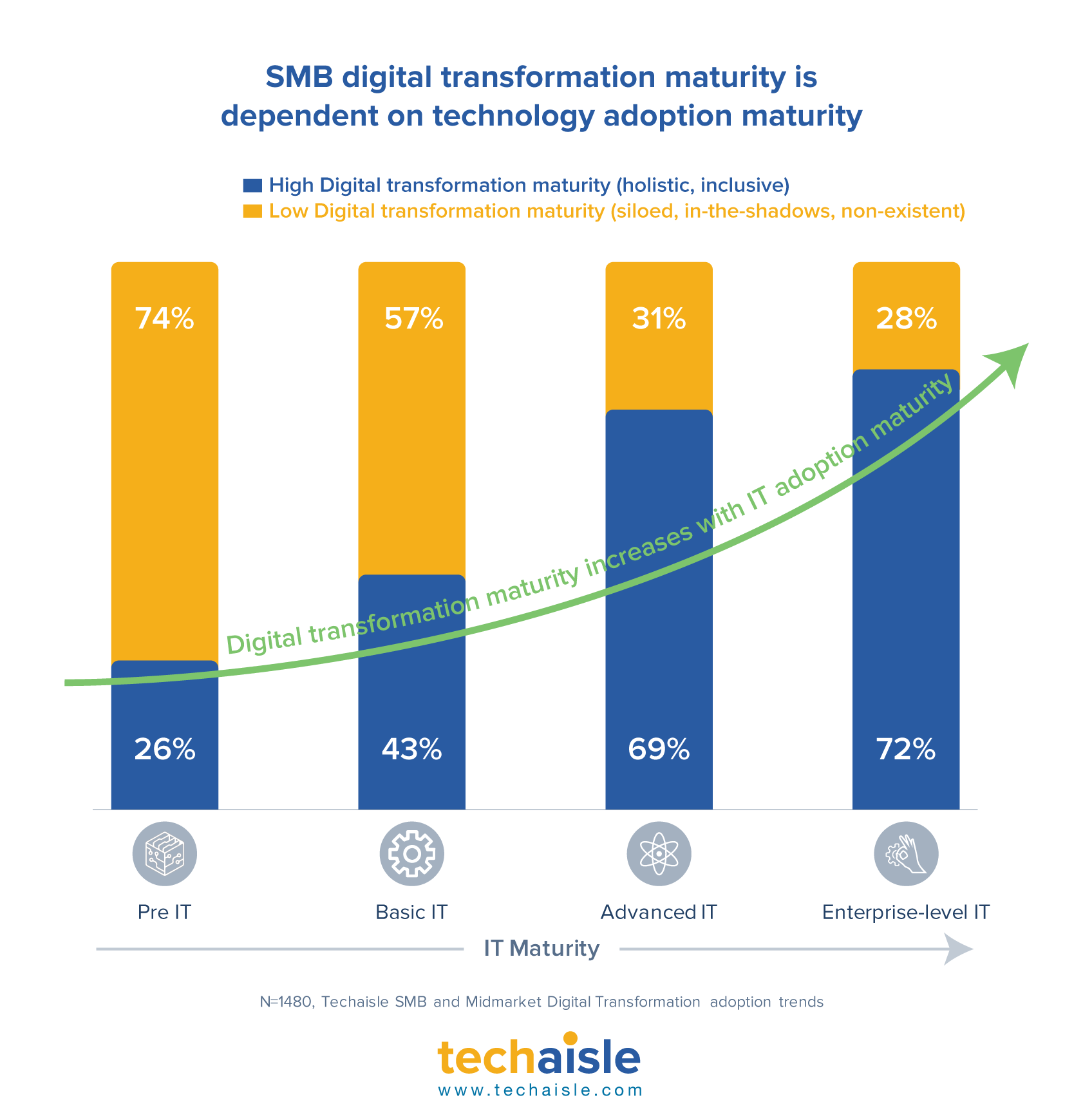 Research also reveals that there is no simple way of building a comprehensive view of future IT requirements to drive digital transformation. Many of the most powerful and compelling technologies in today's business world seem almost magical in their abstraction from the physical world that we work in every day. The future requires – at both a business and technology level – a connection between back-end infrastructure, applications and client devices – cloud to core to edge - managed through an effective strategy, to obtain superior returns from interactions with customers and prospects, employees, shareholders and partners, and the market as a whole.
Research Reports
US SMB and Midmarket Digital Adoption trends survey research report
Europe SMB and Midmarket Digital Adoption trends survey research report
Asia/Pacific SMB and Midmarket Digital Adoption trends research
Latin America SMB and Midmarket Digital Adoption trends research