They are here - Techaisle's annual SMB and Midmarket Top 10 IT Priorities, IT Challenges, and Business Issues infographics, 12th year of Techaisle tracking at a WW level, and is sought after by IT vendors, channel partners, and media. Techaisle surveyed a total of 5850 SMBs, quota sampled to ensure adequate coverage of four small business (1-9, 10-19, 20-49, and 50-99 employees), three midmarket (100-249, 250-499, and 500-999 employees) and two upper midmarket (1000-2499, 2500-4999) segments. As a result, the data represents a robust and reliable sampling of the market segment for IT products and services.
Compared to previous years, for 2022, Techaisle expanded the lists of the technology areas, business, and IT challenges studied. In addition, this year, we have also added a fourth column in the infographic – Highest Planned Adoption.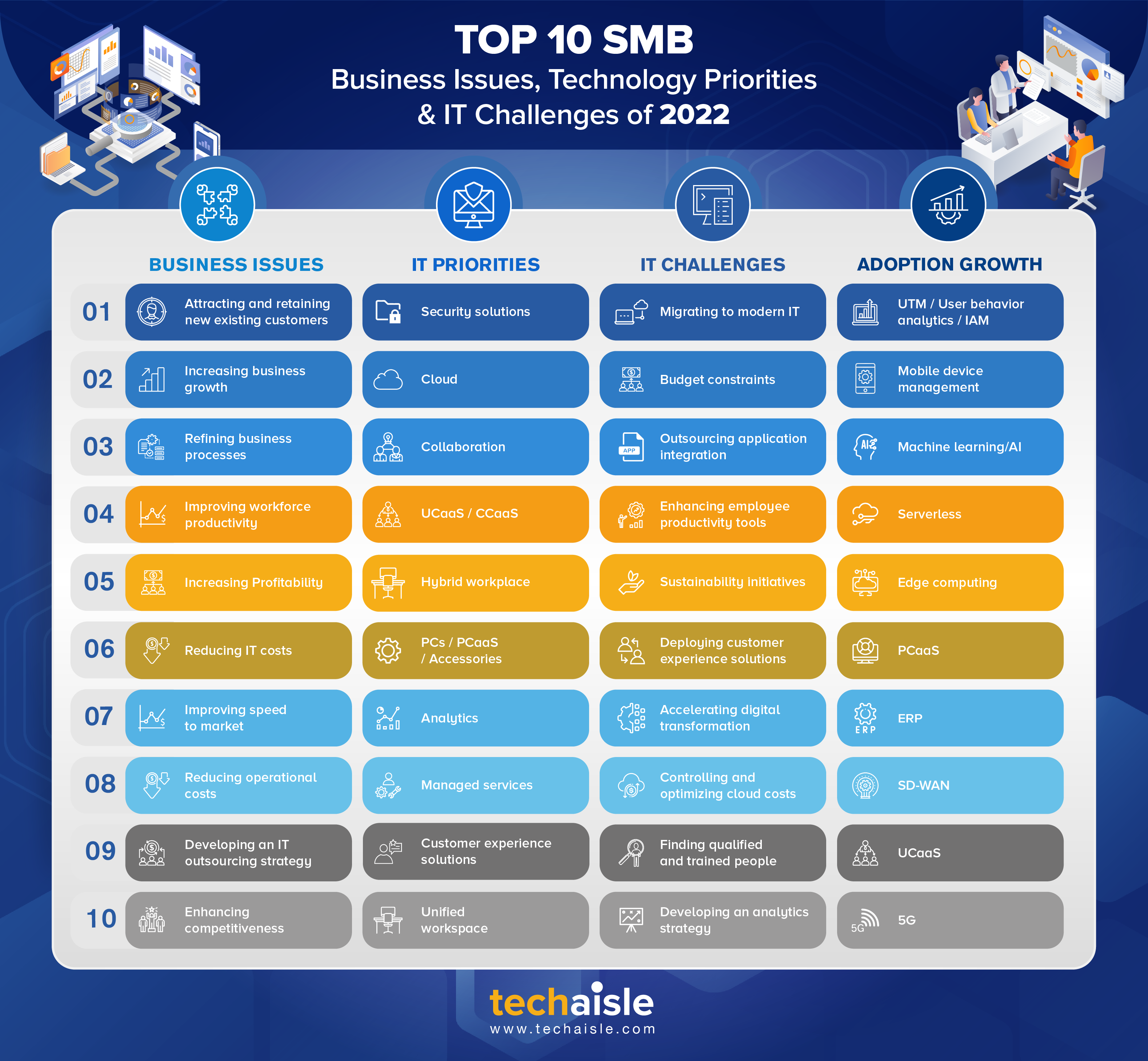 Please scroll down/read more to view and download the SMB, core Midmarket, and Upper Midmarket infographics.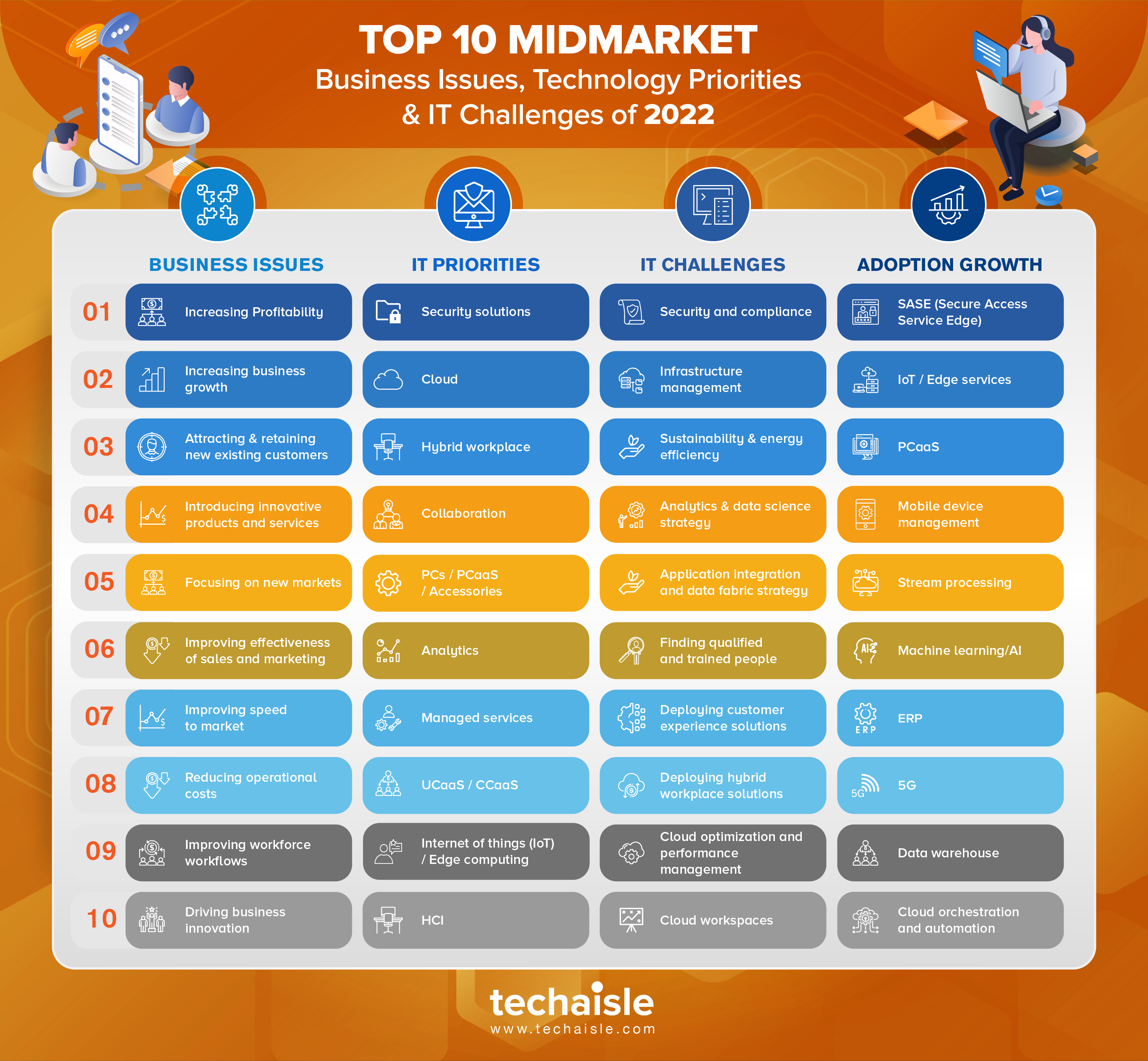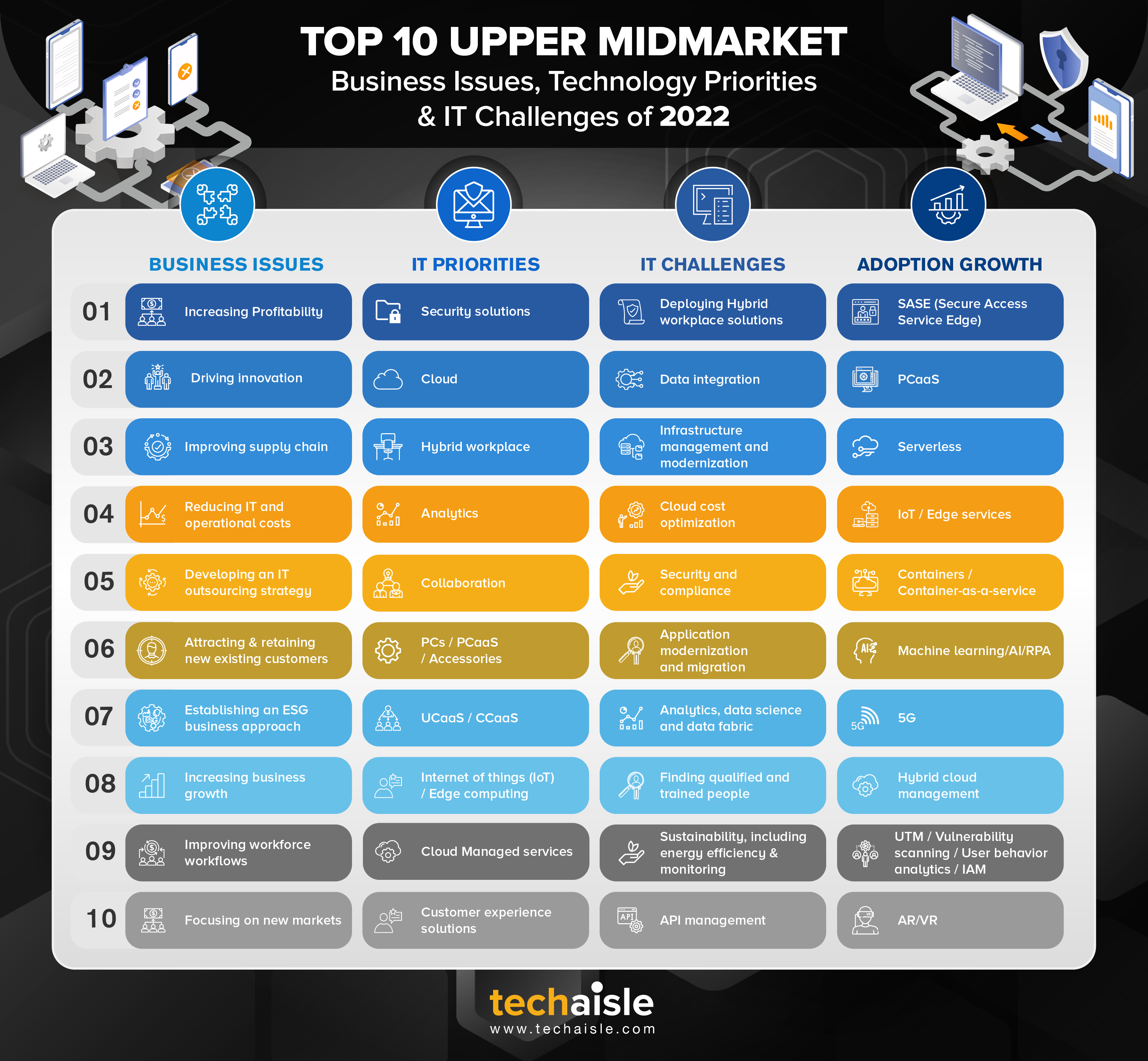 PDF versions
View and download Top 10 SMB Business Issues, IT Priorities, and IT Challenges
View and download Top 10 Midmarket Business Issues, IT Priorities, and IT Challenges
View and download Top 10 Upper Midmarket Business Issues, IT Priorities, and IT Challenges
Images
View and download Top 10 SMB Business Issues, IT Priorities, and IT Challenges
View and download Top 10 Midmarket Business Issues, IT Priorities, and IT Challenges
View and download Top 10 Upper Midmarket Business Issues, IT Priorities, and IT Challenges