For the last decade Techaisle has been providing a unique and an unparalleled perspective on SMBs & Channel partners – deeply-rooted in data and industry knowledge, thereby enabling IT suppliers shape their market strategy.
Techaisle is the only SMB & Channel partner focused research organization that is helping clients in:
connecting-the-dots across technology areas and their relevance to end-customers
identifying SMB routes-to-market
understanding infrastructure solution trends in the face of growing cloud adoption
showcasing IT suppliers' thought leadership and promoting through email marketing
establishing insights into competitive positioning
Each of the below – from Connecting the Dots to Competitive Positioning – has been a point of engagement with Techaisle - through Annual Subscription services, Advisory Services or Custom Primary Research.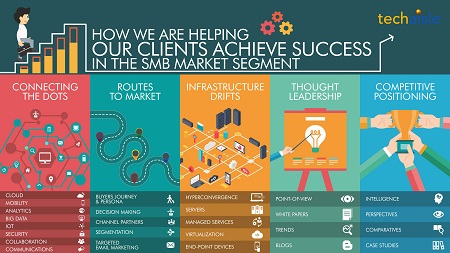 Techaisle has not only been a leader in providing thought leadership but has also been a leader in identifying trends much ahead of others who really become fast-followers.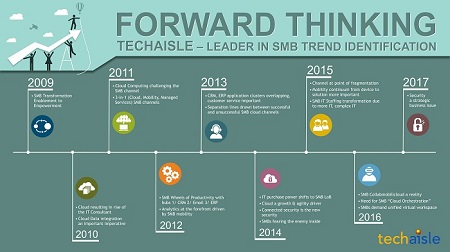 Clients leverage a respondent network of over 900,000 ITDMs and BDMs and 250,000 channel partners in over 20 countries for their custom primary research and marketing outreach requirements.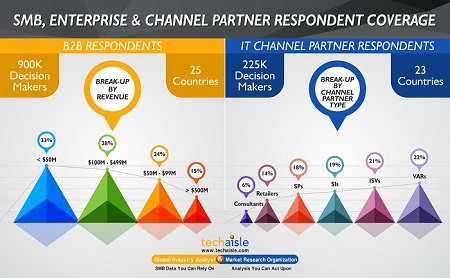 Through Techaisle's industry leading research, the annual subscription services have been fulfilling need for clear insight into evolving solution areas needed by both established and emerging suppliers. Clients are able to access market research reports, newsletters, perspectives and white papers for use within the entire organization.
To learn more about Techaisle please visit:
Techaisle Subscription Services
Techaisle Advisory Services
Techaisle Custom Primary Research
Techaisle Research Areas
Techaisle Blogs
Techaisle White Papers
Techaisle Research Reports