The Dell Generative AI Portfolio exemplifies the company's dedication to unlocking the transformative power of GenAI. With various innovative solutions, such as the Dell Validated Design in collaboration with NVIDIA for Model Customization and an open data lakehouse solution, Dell is equipping businesses with the tools they need to tackle the challenges of GenAI deployment. The Precision 7875 Tower workstation hardware launch and Dell APEX Cloud Platform for Red Hat OpenShift further highlight Dell's comprehensive strategy. These developments not only streamline on-premises container management but also enable businesses to harness the capabilities of GenAI fully. Looking ahead, Dell's ongoing efforts are poised to significantly influence a future where AI is integral to data-driven decision-making, creativity, and problem-solving, transforming the business landscape.
In January 2023, Dell acquired Cloudify, an open-source DevOps automation technology provider. Cloudify's platform leverages AI to assist companies in automating their IT infrastructure and applications. Later, in August 2023, Dell acquired Moogsoft, an AI-driven IT operations analytics (AIOps) platform. Moogsoft's platform employs AI to enable companies to identify and resolve IT issues more quickly and efficiently. These acquisitions of Moogsoft and Cloudify underscore Dell's commitment to investing in AI and providing its customers with a broader array of AI solutions. Furthermore, Dell has formed partnerships with several others, including NVIDIA and Intel. These partnerships grant Dell access to the latest AI hardware and software, which it can utilize to develop and offer new AI solutions to its customers.
Periodically, groundbreaking technologies emerge that revolutionize our world. A few decades ago, personal computers (PCs) were the game-changers, enhancing efficiency and reshaping human experiences. This was followed by the iPhone in 2007. Today, GenAI is the technology in focus, showcasing its potential to transform business data interactions, customer engagement, and infrastructure management. However, to fully leverage this potential, it's essential to have robust data foundations, well-structured infrastructures, and a comprehensive range of supporting services.
Dell's portfolio is centered around providing supporting infrastructure products and services. With a broad range of GenAI solutions, Dell empowers businesses to run GenAI workloads across various platforms, including cloud environments, on-premises setups, and edge computing. The company has recently broadened its GenAI solutions portfolio by introducing Dell Validated Design in collaboration with NVIDIA for Model Customization. This includes professional services for strategy development and an open, modern data lakehouse solution. These solutions and services are designed to help businesses transform their workflows and processes throughout their GenAI journey. From data processing and model customization to strategic planning, Dell's offerings are tailored to streamline operations for a more efficient and effective GenAI implementation.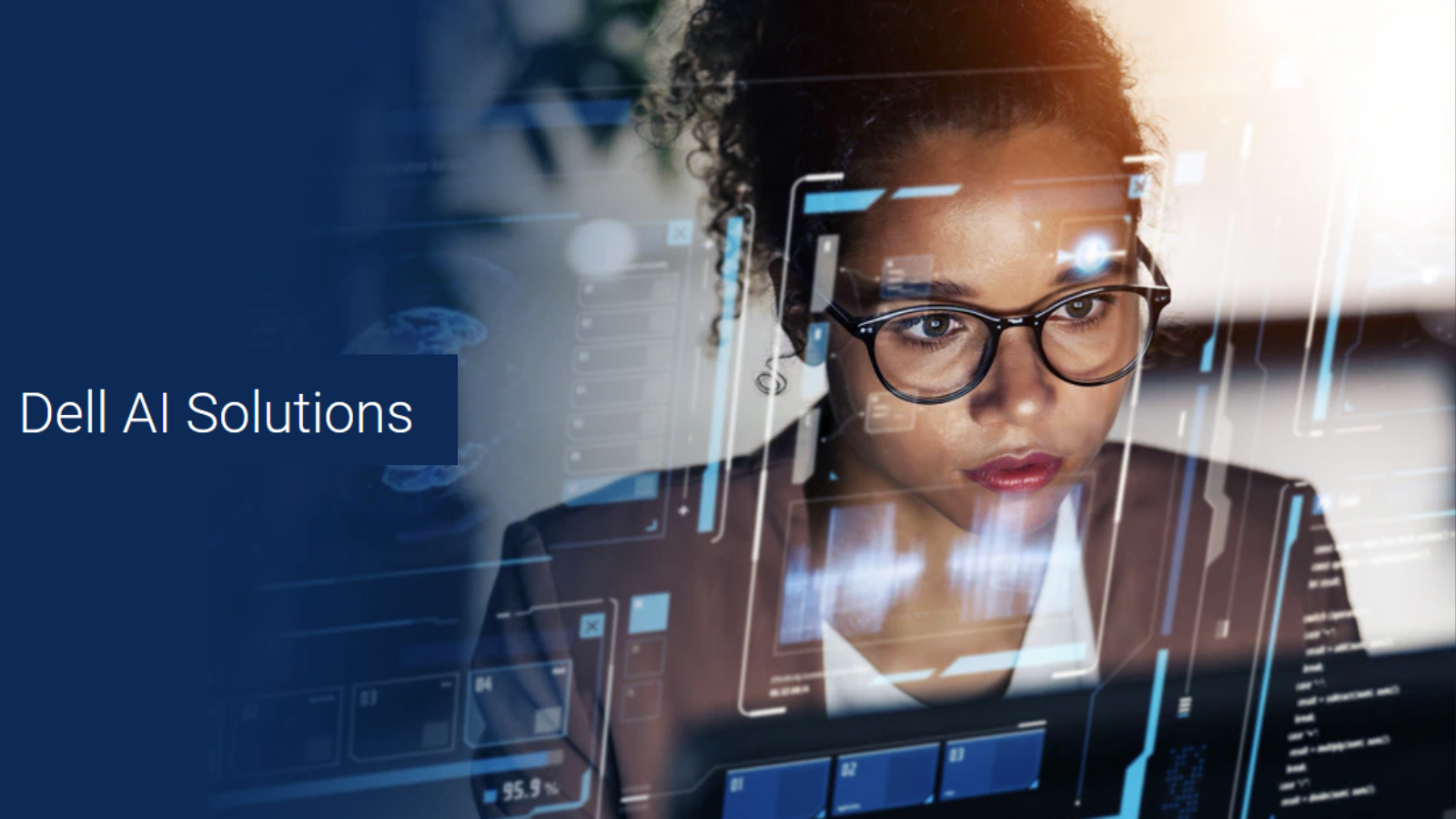 Tailoring AI to Business Needs: Dell's Validated Designs for GenAI with NVIDIA for Customizable Inferencing and Model Training