SMBs are an excellent indicator to measure the economy's pulse in any country as they constitute over 90 percent of global businesses. They intricately link to large companies, government departments, and educational institutions as both suppliers and customers. In addition, a large percentage of consumers rely on SMBs for products and services that they consume within their households. Technology plays an integral part in the daily operations of SMBs across all departmental functions, including sales, marketing, operations, finance, and customer support.
Over the last three decades, the global SMB (1-999 employee size) market has been the growth engine for the IT industry at large. The path to business growth, strategy to deal with the competitive landscape, route to profitability were predictable and linear. And the way to adopting technology was also predictable and linear. The business pressures existed, but they were few and came on slowly. But it is not so anymore. Today, business pressures are increasing, coming from all directions - cash flow constraints, access to capital, competitive landscape, need for innovation, digital transformation, erratic revenue, uncertainties, the pace of technology change, and many more. A Techaisle survey found that a typical business leader deals with an average of five business pressures daily.
What is more telling is that 52 percent of SMBs deal with more than five pressures daily. These would be enough to put the brakes on any regular business operation. COVID did just that. Small businesses are struggling with revenue loss, attracting and retaining workforce, and lacking access to capital. As a result, technology has become even more important than two years ago. To manage costs, drive growth and enable resiliency, Techaisle data shows that 41 percent of small businesses have accelerated their digital transformation initiatives. However, for 55percent of small businesses IT budget is not sufficient to meet their needs. In addition, 63 percent of small businesses are actively looking for external guidance on cost-effective technology solutions.
Launched in July 2021, Lenovo's "Evolve Small" is a purpose-driven campaign centered on lending small businesses a helping hand. Founded on the principles of aid, mentorship, and community, the "hug and a hand" approach essentially focuses on three primary vital areas:
1. Financial assistance
2. Business mentoring and consulting
3. Rallying local communities to support their small businesses
The chief architects of the "Evolve Small" campaign are John Bischof (Executive Director, SMB Sales) and SMB Segment Marketing Managers, Megan Wine & Michelle Wiese.
As part of the program, Lenovo has committed US$1 million in grant funding to support BIPOC-owned (Black, Indigenous, and People of Color) small businesses. To facilitate and administer the grants, Lenovo has partnered with LISC, a non-profit organization in the US and a non-profit organization in Toronto, Canada. What is unique about the grants (average of US$10,000 per small business) is that they come with business development support. Techaisle believes that business development mentoring and community outreach is essential differentiation. Techaisle data shows that small businesses prioritizing growth are more likely to thrive in today's unpredictable economy than those focusing primarily on cost reduction or other 'business as usual' objectives. Business growth is more than simply increasing the top line in the digital world – though, of course, expanding the top line is a crucial measure of success. But growth also includes the ability to reach into new markets, identify and capitalize on adjacencies, and identify and integrate with suppliers who can extend the relevance of the small business in new ways. There is also follow-up, built into the campaign, where business development organizations that partner with the non-profit, LISC, help small businesses identify the best ways to use the funds (e.g., prioritize paying off some rent or paying employees) which new technologies they need.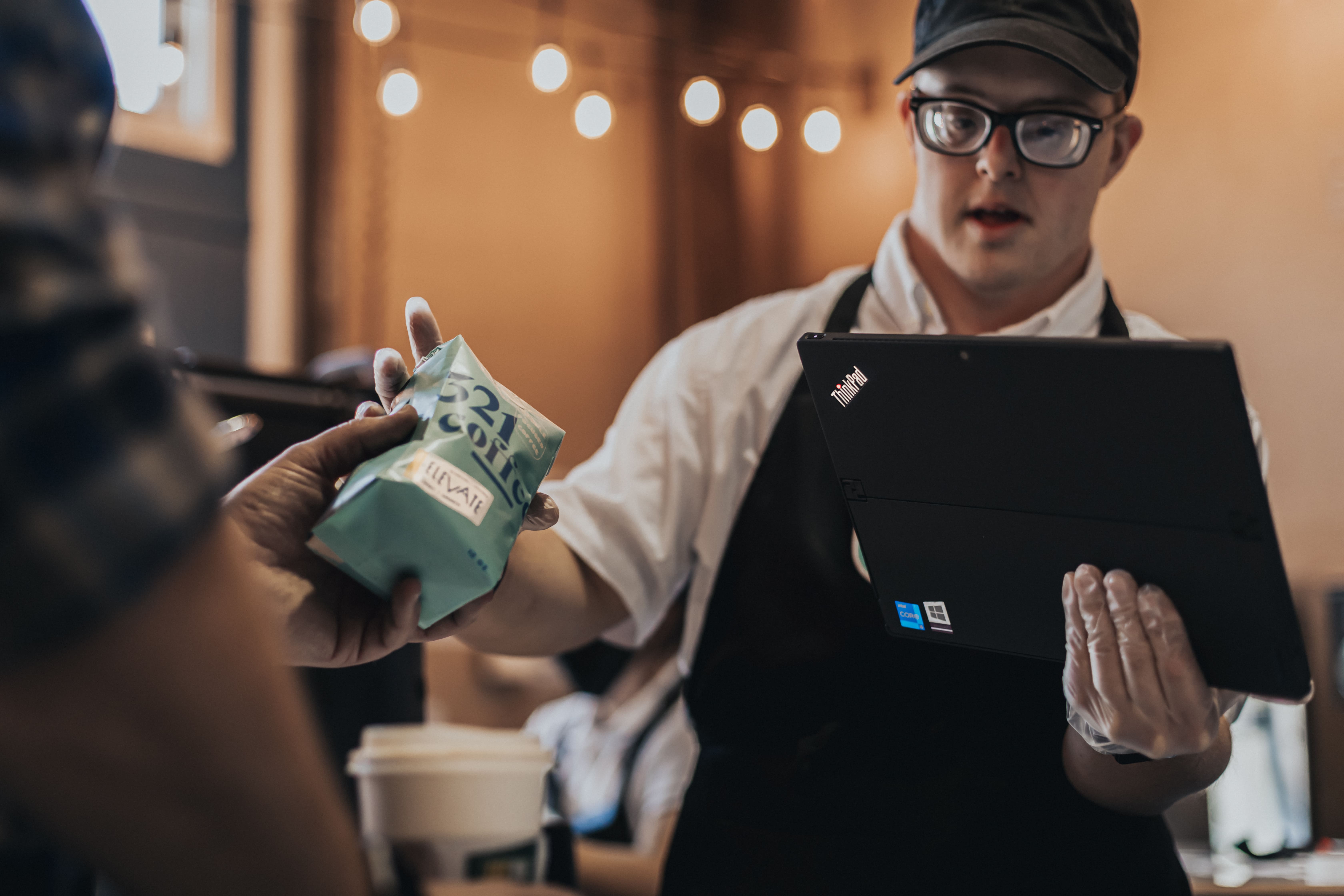 The campaign has been rolled out across seven geographically diverse cities, including Raleigh, Chicago, Austin, Minneapolis, Phoenix, Seattle in the USA, and Toronto, Canada.