My journey with Dell laptops began in 2009 when I purchased my first model, the Dell Latitude E4200. Over the years, I have had the pleasure of using a variety of Dell's offerings, including models from their esteemed XPS line. Most recently, I used the Dell Latitude 9330, a laptop I admired for its impressive evolution and exceptional collaborative work capabilities. However, as we moved into the second half of 2023, I decided to upgrade to the Dell Latitude 9440 2-in-1, a decision further enhanced by adding the Dell APEX Managed Device Service. This combination has proven to be a powerful tool in my tech arsenal. The experience has been nothing short of delightful. Dell has up-leveled the design and the mobility of its Latitude laptop line of business for executives and mainstream professional users.
Dell's ProSupport Plus is a service most are acquainted with. In March 2023, Dell introduced its APEX Managed Device Service subscription, designed to assist businesses in maintaining the security and currency of their devices. Dell APEX Managed Device Service is a monthly subscription service that provides comprehensive device management and support for Dell PCs. It is ideal for businesses that do not have the resources to manage their own IT infrastructure or want to free up resources for other strategic initiatives.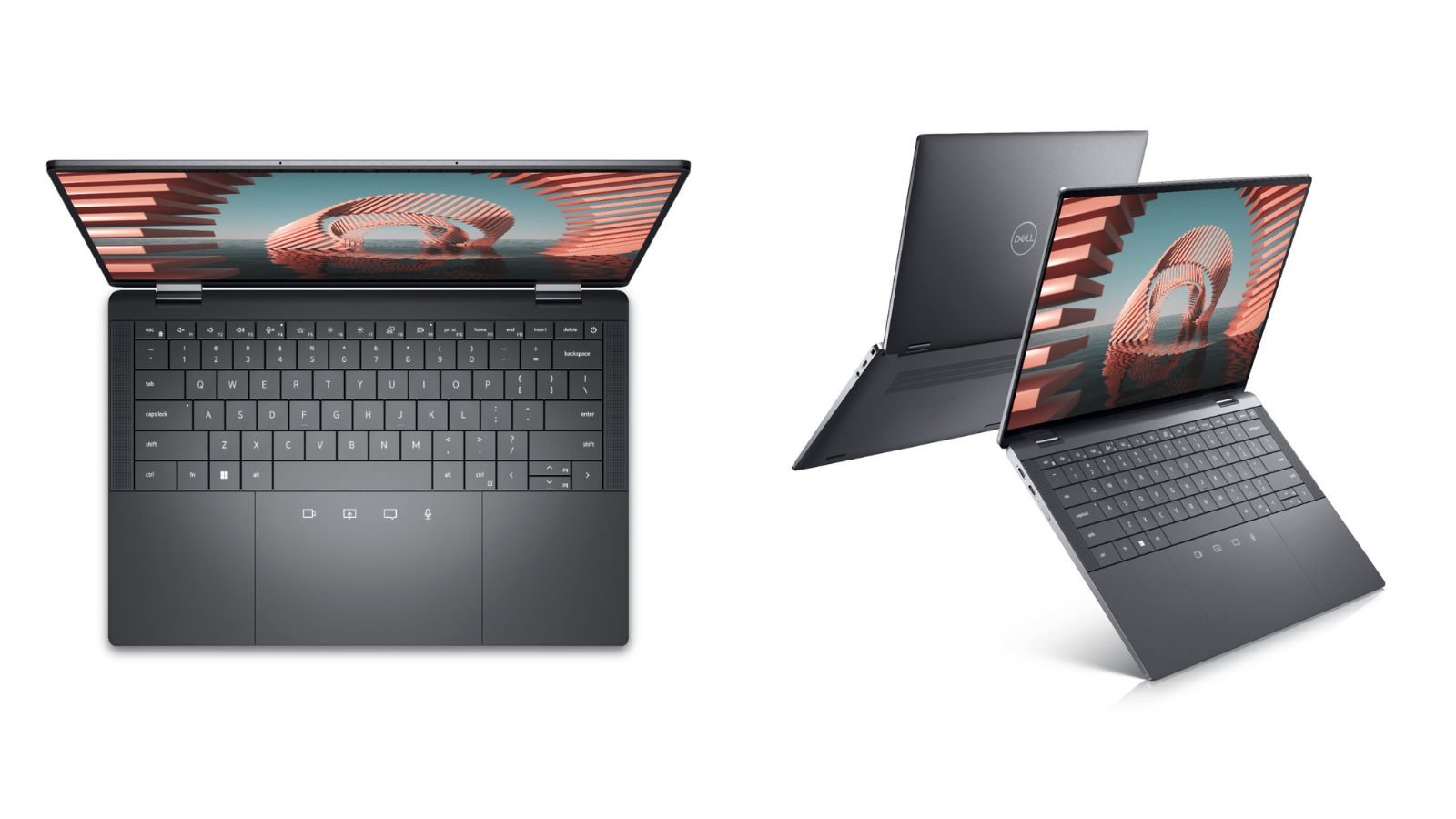 Upon unboxing and initial setup, several processes are set into motion. Key Dell APEX Managed Device Service files, including the user guide and agents like CrowdStrike, are installed. I was prompted to complete an intake form, and a Service Delivery Manager was assigned to my account. Each time the system reboots, these files are refreshed to ensure they are up-to-date.
A monthly report is generated, providing an overview of any open cases or updates that require attention. Thankfully, there are none so far. With the Dell APEX Managed Device Service, I can rest easy knowing that Dell's IT support capabilities manage IT needs. It is a comprehensive solution designed to give peace of mind. The Dell APEX Managed Device Service provides a comprehensive suite of services, including device setup dedicated support, efficient management, robust security measures, and detailed reporting mechanisms.
The Dell Latitude 9440 2-in-1 is a testament to Dell's innovative spirit. Drawing design cues from the avant-garde Dell XPS 13 Plus, it sports the same zero-lattice keyboard and overall aesthetic but boasts a larger display. It adopts the distinctive wedge-shaped design of the XPS-line, characterized by a thinner front edge that gradually thickens towards the rear. This blend of form and function makes Latitude 9440 a worthy successor to its predecessor. At 3.4 lbs, the laptop is in line with other 2-in-1s in the market.
The Latitude 9440 is a marvel of modern technology, featuring a vibrant 14-inch IPS touch display with a sharp resolution of 2560 x 1600. Its unique 360-degree hinge allows for seamless transformation from laptop to tablet. The display is further refined with an anti-reflective and anti-smudge coating, ensuring a clean and clear viewing experience without fingerprint marks. The 16 x 10 Infinity Edge display outshines its competitors by offering a larger viewing area. Sustainability is at the heart of its design, with the innovative mini-LED backlit technology reducing power consumption at the keyboard by 75%, thereby enhancing battery life.
The keyboard is often highlighted as one of the laptop's best features. It is designed for a comfortable typing experience with wider keycaps and no gaps in between, deviating from the traditional chiclet keys I prefer. Dell calls the wider keycaps, zero lattice, as there is no space between the keys, making it more comfortable to use. The haptic collaboration touchpad is generously sized and responsive, supporting Windows Precision Touchpad gestures.
Integrating video capabilities in all technology is crucial for enhancing business agility, encompassing decision-making and innovation agility. The Dell Latitude's collaboration touchpad icons have significantly improved the video collaboration experience. These easily visible and user-friendly icons offer a handy way to manage camera, microphone, screen sharing, and chat functions, eliminating the need to toggle between Zoom or Teams apps. When a Zoom or Teams meeting commences, the icons light up, adding to the convenience of having video collaborations on the Dell Latitude.
However, there were instances when the touchpad's sensitivity led to unintended cursor movements. A recent firmware update addressed this issue, optimizing the touchpad's sensitivity. The Latitude 9440 2-in-1 continues to stand out with its perfect blend of functionality and design. It's not just a laptop; it's a testament to Dell's commitment to user-friendly innovation.
The laptop has three Thunderbolt 4 USB-C ports, two on the left and one on the right, and a 3.5mm headphone jack. However, not all USB-C ports can power an external light for video calls, which is a drawback. I wish the laptop had a USB-A port for more flexibility. A nanoSIM card slot is also on the right for models with a 5G modem. Unlike the Dell Latitude 9330 model, which featured a SIM card slot and which I had used a lot, my current 9440 model lacks 5G capability, but I do not miss it.
The Latitude 9440 features a front-facing 1080p webcam with IR sensors for Windows Hello face unlock. Dell's 'SafeShutter' also has a physical shutter that automatically covers the camera when not used for privacy. The SafeShutter opens and closes intelligently based on camera usage, making a clicking sound as it moves. This sound was initially unfamiliar and unsettling, but I soon recognized it as part of the laptop's privacy features.
Dell Optimizer, an ingenious application, was introduced in 2020 as the Dell Precision Optimizer. It harnesses the power of artificial intelligence to deliver personalized performance experiences. It offers several distinct PC experiences: Applications, Collaboration, Power, Audio, Network, and Intelligent Privacy. There's also a Presence Detection feature, which includes options for Onlooker Detection, Look Away Detect, Walk Away Lock, and Wake on Approach – all of which perform exceptionally well.
The integrated webcam delivers a performance that is nothing short of exceptional. Complementing it, I also use the Dell Pro 4K Webcam, which has proven outstanding. Throughout September, I conducted numerous presentations and advisory sessions from various locations. These included well-lit and dimly lit hotel rooms, Ubers, my garage, parking lots, and conference venues. Regardless of the location or lighting conditions, each session was executed flawlessly using the Dell Latitude 9440. However, the external Dell Pro 4K Webcam is equipped with a USB-A cable, necessitating a USB-C to USB-A adapter due to the absence of a USB-A port. The webcam's functionality shines with the Dell Peripheral Manager. It is a versatile software that simplifies the management of Dell peripherals, including keyboards, mice, and webcams. Connecting with a Dell peripheral is a seamless one-click auto-detection and installation process. I have also installed it on my non-Dell laptops.
I travel a lot. I usually bring two laptops in case one breaks down when I travel for extended durations. In the above example, during September, I chose to travel only with the Dell Latitude 9440 because of the Dell APEX Managed Device Service, knowing that there was a team of highly skilled experts who would keep the device up-to-date and secure.
The Dell Latitude 9440 2-in-1 is a powerful and versatile laptop with a compelling design, functionality, and security blend. The Dell APEX Managed Device Service provides a comprehensive suite of services that can help small and medium businesses streamline their IT operations and ensure the security of their devices. While there are a few minor quirks to be aware of, such as the lack of a USB-A port, the Latitude 9440 2-in-1 is a well-rounded device that can meet the needs of various business users. If you are looking for a laptop with a premium design, solid performance, and robust security features, the Dell Latitude 9440 2-in-1 is a great option and a winning combination with the Dell APEX Managed Device Service.