The Dell Generative AI Portfolio exemplifies the company's dedication to unlocking the transformative power of GenAI. With various innovative solutions, such as the Dell Validated Design in collaboration with NVIDIA for Model Customization and an open data lakehouse solution, Dell is equipping businesses with the tools they need to tackle the challenges of GenAI deployment. The Precision 7875 Tower workstation hardware launch and Dell APEX Cloud Platform for Red Hat OpenShift further highlight Dell's comprehensive strategy. These developments not only streamline on-premises container management but also enable businesses to harness the capabilities of GenAI fully. Looking ahead, Dell's ongoing efforts are poised to significantly influence a future where AI is integral to data-driven decision-making, creativity, and problem-solving, transforming the business landscape.
In January 2023, Dell acquired Cloudify, an open-source DevOps automation technology provider. Cloudify's platform leverages AI to assist companies in automating their IT infrastructure and applications. Later, in August 2023, Dell acquired Moogsoft, an AI-driven IT operations analytics (AIOps) platform. Moogsoft's platform employs AI to enable companies to identify and resolve IT issues more quickly and efficiently. These acquisitions of Moogsoft and Cloudify underscore Dell's commitment to investing in AI and providing its customers with a broader array of AI solutions. Furthermore, Dell has formed partnerships with several others, including NVIDIA and Intel. These partnerships grant Dell access to the latest AI hardware and software, which it can utilize to develop and offer new AI solutions to its customers.
Periodically, groundbreaking technologies emerge that revolutionize our world. A few decades ago, personal computers (PCs) were the game-changers, enhancing efficiency and reshaping human experiences. This was followed by the iPhone in 2007. Today, GenAI is the technology in focus, showcasing its potential to transform business data interactions, customer engagement, and infrastructure management. However, to fully leverage this potential, it's essential to have robust data foundations, well-structured infrastructures, and a comprehensive range of supporting services.
Dell's portfolio is centered around providing supporting infrastructure products and services. With a broad range of GenAI solutions, Dell empowers businesses to run GenAI workloads across various platforms, including cloud environments, on-premises setups, and edge computing. The company has recently broadened its GenAI solutions portfolio by introducing Dell Validated Design in collaboration with NVIDIA for Model Customization. This includes professional services for strategy development and an open, modern data lakehouse solution. These solutions and services are designed to help businesses transform their workflows and processes throughout their GenAI journey. From data processing and model customization to strategic planning, Dell's offerings are tailored to streamline operations for a more efficient and effective GenAI implementation.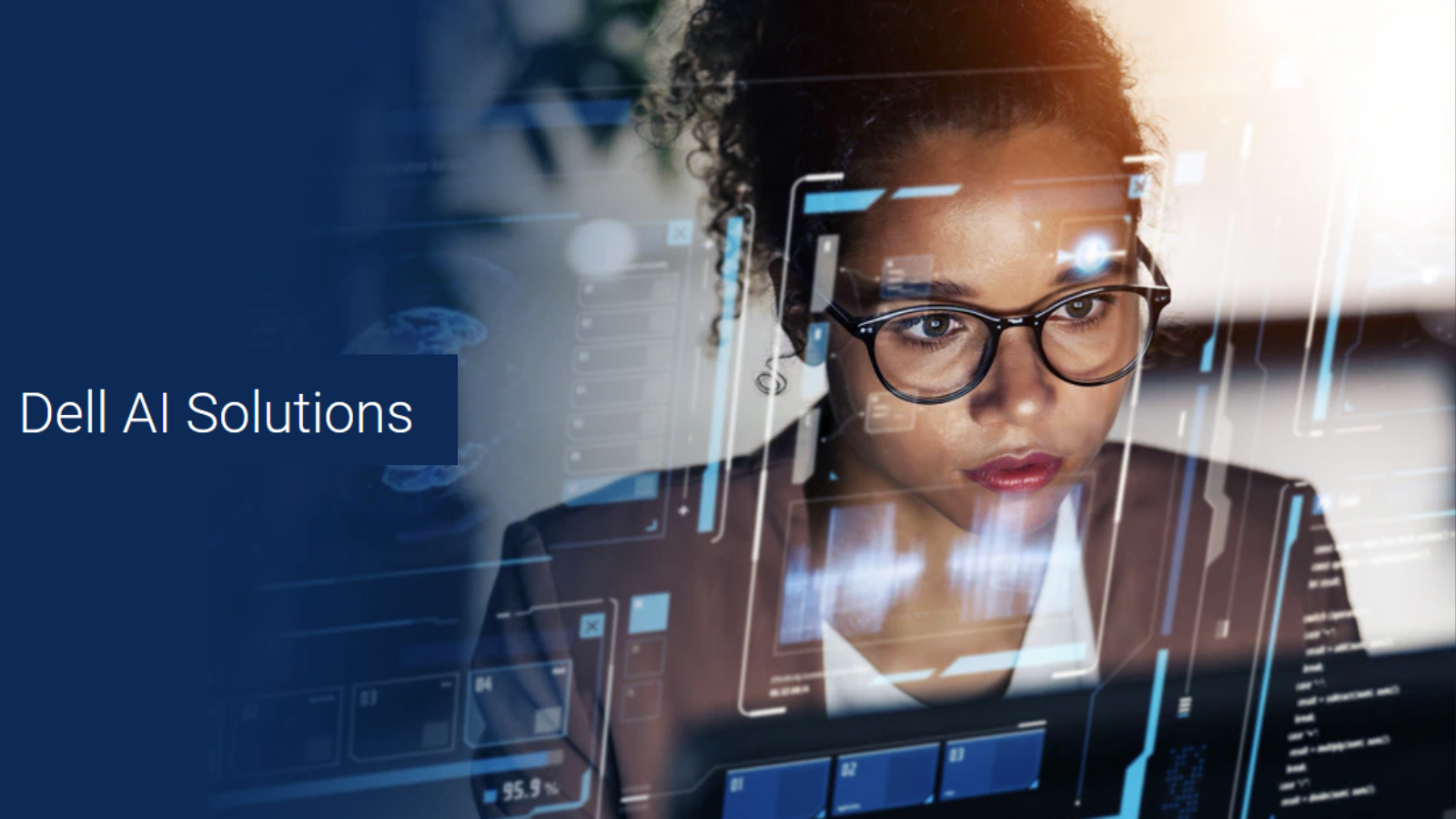 Tailoring AI to Business Needs: Dell's Validated Designs for GenAI with NVIDIA for Customizable Inferencing and Model Training
Dell's recent portfolio expansion builds on its 2023 GenAI initiatives. In May, Dell collaborated with NVIDIA on Project Helix, a venture to utilize Dell hardware to bring large language model (LLM) capabilities to on-premises environments. In July, it launched Validated Designs for GenAI for inferencing, also in partnership with NVIDIA. These designs feature pre-trained models ready for deployment. Dell is taking it a step further by offering Validated Designs for GenAI with NVIDIA for both inferencing and model customization, enabling the retraining of existing AI models for specific tasks or domains.
This solution allows businesses to tailor their GenAI models to meet their unique objectives while maintaining data security. It provides a scalable blueprint for customization, allowing businesses to adapt GenAI models to perform specific tasks using their own data. Furthermore, the solution's modular and adaptable design caters to various computational needs and use cases, including training diffusion, transfer learning, and prompt tuning.
Maximizing GenAI Value: Dell's Comprehensive Portfolio of Professional Services for Effective Implementation
To maximize the value businesses get from its GenAI solutions, Dell offers a portfolio of professional services to support effective implementation. These services allow businesses to tap into Dell's expertise in managing GenAI environments and customizing models to meet their specific needs.
• Data Preparation Services: Dell simplifies data integration and ensures high-quality data output, enabling businesses to access clean, precise data in the required format.
• Dell Implementation Services: These services facilitate the setup of functional AI platforms for running and fine-tuning models, accelerating the time-to-value in GenAI implementations. When paired with Dell Managed Services, Dell can operate the complete NVIDIA-based GenAI solution, enhancing operational efficiency and allowing customers to concentrate on creating their own GenAI models.
• Education Services: Dell is dedicated to bridging the GenAI capabilities gap by providing educational services. These equip customers with the essential skills to navigate the complex AI landscape.
Optimizing GenAI Data Utilization: Modernization of Data Infrastructure for AI and Analytics
Fine-tuning and training GenAI models is a data-intensive process. In many business scenarios, this data is not standardized and often originates from data centers or cloud deployments spread across various business locations. To optimize data utilization for GenAI, Dell has formed a strategic partnership with Starburst, a provider of data query platforms. Together, they are creating an open, modern data lakehouse solution that will act as a secure single access point for all data, enabling businesses to extract valuable insights seamlessly. This solution combines Dell's robust storage (ECS, ObjectScale, and PowerScale) and computing (PowerEdge) capabilities with Starburst's expertise in data query and management to create a cost-effective, scalable solution for on-premises and multi-cloud environments designed to meet the demands of analytics and AI workloads.
This solution, expected to be available globally in the first half of 2024, represents a significant step towards Dell's vision of "AI anywhere on data everywhere."
Unleashing GenAI Power: Dell's Precision 7875 Tower Workstation
Effective use of GenAI, particularly large language models (LLMs), demands significant computational power and robust hardware. Dell has launched a Precision workstation with enhanced features in response to this need.
The Dell Precision 7875 Tower is touted as one of Dell's most scalable and powerful AMD processor-based workstations ever. It's designed to support customers in developing, executing, and fine-tuning complex GenAI models locally. Powered by the new AMD Ryzen Threadripper PRO processor (350 W) with up to 96 cores, this workstation can process large volumes of data. It's designed explicitly, having undergone extensive validation and verification processes with leading industry software applications and with a focus on GenAI and AI workflow enablement. These applications ensure the workstation meets the performance and compatibility standards required for GenAI and AI tasks. Notable features include its ECC memory and reliable Memory Technology Pro, making it well-suited for the demanding tasks associated with GenAI workloads.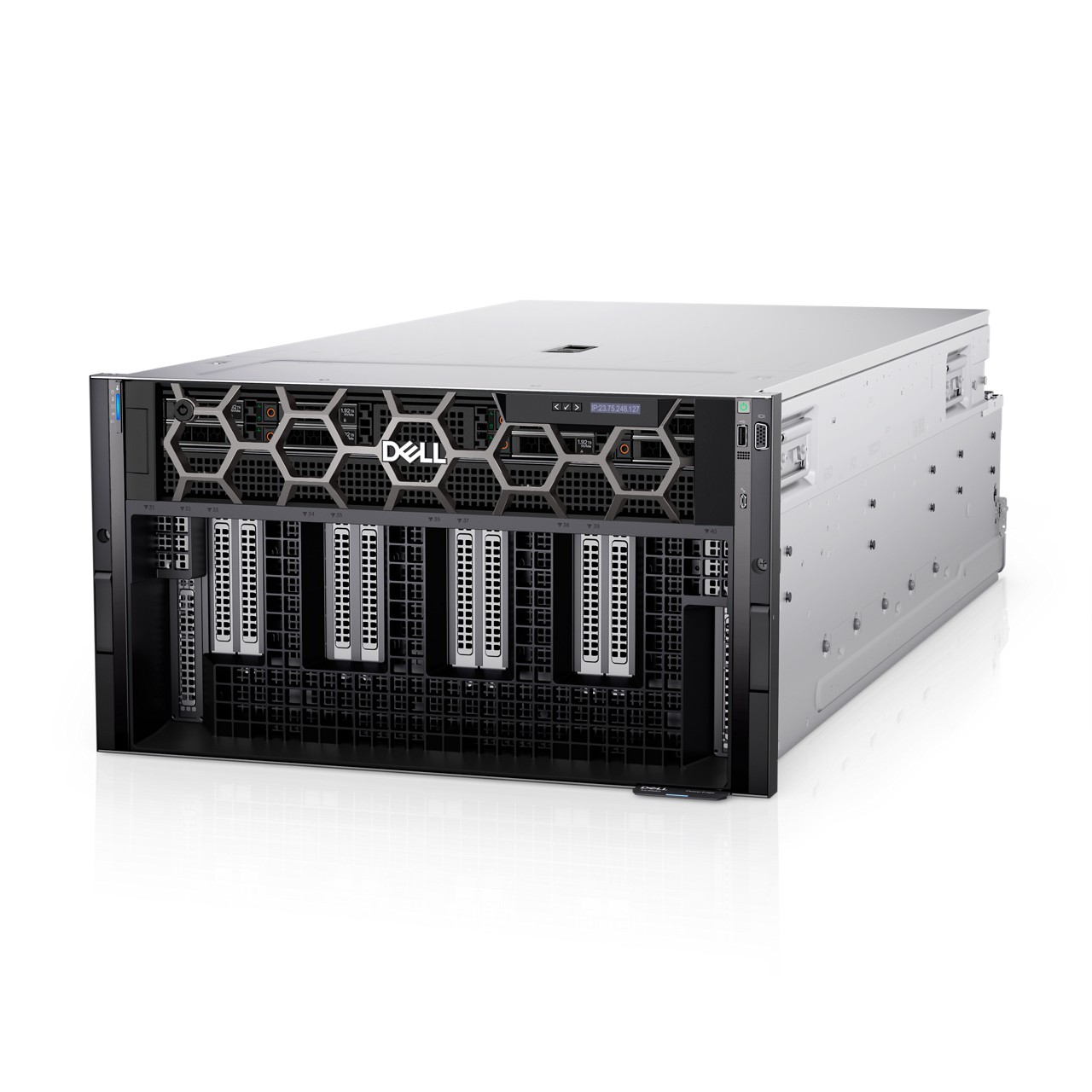 Empowering AI Initiatives: Dell's APEX Cloud Platform for Red Hat OpenShift
Dell has advanced its longstanding partnership with Red Hat by launching the Dell APEX Cloud Platform for Red Hat OpenShift, designed to support AI initiatives effectively. In fact, the Dell APEX Cloud Platform for Red Hat OpenShift is built for a variety of workloads, including AI.
The APEX Cloud Platform, intended for on-premises deployment, streamlines container management by leveraging Dell's infrastructure expertise, including storage, servers, and HCI, along with Red Hat's container management capabilities. It offers a highly scalable software-defined storage infrastructure for managing large datasets vital for AI. This bare metal solution enables businesses to optimize workload performance while reducing costs and potential points of failure by eliminating additional layers such as hypervisors. The platform, equipped with fourth-generation Intel CPUs and supporting a variety of GPU options, is highly adaptable for diverse AI modeling and training needs. The core concept involves using OpenShift containers and Dell's universal storage layer to enable seamless application and data mobility, facilitating effective data management for AI models across an optimal mix of public and on-premises resources.
Key benefits of the APEX Cloud Platform Foundation Software, which is fully integrated into the OpenShift stack, include a 90% reduction in deployment time, 90% faster upgrades, and the assurance of a continuously validated state for updates. The entire stack is tested and validated when any system component receives updates or patches to ensure compatibility and reliability. The platform also integrates seamlessly with Red Hat OpenShift to simplify the virtualization and container workload management within the same environment.
Accelerating Generative AI: Dell and Meta's Collaboration to Simplify On-Premises AI Deployment
When writing this Techaisle Take, Dell announced its partnership with Meta to make it easier for organizations to deploy Meta's Llama 2 generative AI models on premises using Dell infrastructure. This collaboration aims to simplify the on-premises AI environment by bringing together Dell's top-selling infrastructure portfolio and the Llama 2 family of AI models. Businesses of all sizes can accelerate their generative AI efforts on premises in a traditional data center or at edge locations. Dell has integrated Meta's Llama 2 models into its system sizing tools to help guide customers to the right solution to power their Llama 2 based AI efforts. The Dell Validated Design for Generative AI with Meta's Llama 2 provides pre-tested and proven Dell infrastructure, software, and services to streamline the deployment and management of on-premises projects. With fully documented deployment and configuration guidance, organizations can get their generative AI infrastructure up and running more quickly and operate Llama 2 more predictably. With Meta's Llama 2 and the breadth of the Dell Generative AI Solutions technology and services portfolio, organizations of all sizes can access reliable tools to deliver generative AI solutions, from desktops to core data centers, edge locations, and public clouds.
Final Techaisle Take
GenAI, with its transformative potential, is no longer a future concept; it's here now, prompting businesses to adapt and evolve. The roadmap to a successful AI-first strategy begins with creating a sound physical infrastructure - the 'building blocks' or 'foundations' of AI infrastructure. It does not start with a 'set it and forget it' approach to the core – it is organic, with evolution happening at all levels of the business infrastructure. Core infrastructure devices need to be kept in sync with the requirements of AI initiatives; servers, storage and networking, and security need to advance with the needs of the AI adoption maturity.
Dell has been broadening its GenAI portfolio, launching a range of solutions that enable businesses to navigate the deployment of GenAI smoothly. The company's portfolio expansions have introduced new offerings such as the Dell Validated Design in partnership with NVIDIA for Model Customization, a suite of professional services designed to help businesses successfully implement and optimize their GenAI solutions, and an innovative open data lakehouse solution. The Precision 7875 Tower workstation exemplifies Dell's commitment to providing software solutions, support services, and hardware capable of fully harnessing the potential of GenAI. The Dell APEX Cloud Platform for Red Hat OpenShift simplifies container management on-premises.
Dell will be challenged to enable its channel partners to harness the potential of its AI solutions effectively. These partners are integral to the Gen-AI landscape and are starting to delve into how this technology can influence their products, services, and profit margins. Despite numerous assertions of distinctive Gen-AI solutions powered by large language models (LLMs), the actual scenario is more intricate. Some partners have likened the Gen-AI excitement to the previous "cloud washing" trend, where vendors merely added the term "cloud" to their rebranded products or services. However, discerning partners provide customers with a fixed-price assessment and implementation scheme. Dell must devise a strategy that facilitates its partners in promoting AI adoption among their customers.
Dell is still in the early stages of offering AI solutions. However, Dell has the resources and expertise to become a major player in the AI market. Dell's GenAI Solutions Portfolio represents a significant leap towards a future where AI is central to data-driven decision-making, creativity, and problem-solving, ultimately transforming businesses.