The cloud has transformed the IT industry and has altered IT service delivery options. Cloud has impacted the economics & resource requirements associated with that delivery and has unlocked applications and business opportunities for user organizations of all sizes and industries. We are increasingly immersed in a post-transactional market, where discrete sales of individual products or integrated systems are replaced by agreements to provide IT capacity and business functionality "as-a-Service." Organizations are increasingly turning to as-a-service models to ensure they have the agility and cost predictability needed to remain competitive. No segment of the IT market is immune to this trend. Sales of on-premises hardware and software are declining and will continue to decline. Inexorably, the market is shifting from one defined by discrete purchase-and-deploy deals aligned with refresh cycles to one where businesses take a 'hybrid IT' approach that blends a limited number of on-premises assets with a growing range of on-demand services. Cloud has transitioned from desirable to mandatory. The technology acquisition model is shifting from CAPEX to OPEX. Techaisle's latest commercial segment survey reveals that 53% of businesses are considering OPEX-based agreements (pay-as-you-go/consumption based/as-a-service), and 26% plan to use a mix of CAPEX and OPEX, depending on which is best for business. As cloud applications proliferate, the demand for hybrid IT – integrating multiple delivery sources into a single, unified fabric so that workloads can be assigned to the best (rather than 'best possible today') location and that data and critical services (notably, security) can be connected across platforms, is becoming an urgent requirement. As a result, organizations find themselves in a multi-cloud by default setup, where they have applications and data residing in multiple cloud environments. There is little consistency between these environments, resulting in unpredictable costs and challenges to developer productivity. Techaisle's cloud adoption study shows that between 45% and 83% of businesses use multiple clouds. The desired objective for each of these businesses is to have a seamless connection between traditional, private, public, and hybrid/multi-cloud environments via automation and orchestration.
The above challenge is what Dell aims to address with Dell APEX, a portfolio of as-a-service offerings that deliver infrastructure, and solutions, wherever needed. It aims to offer a better way to adopt a multi-cloud setup — multi-cloud by design (a term coined by Dell).
Let us first understand how Dell APEX came into existence.
Turning back the clock: the Dell APEX timeline
Previously known as Project APEX, Dell APEX was announced at Dell Technologies World 2020 as a storage-as-a-service (STaaS) offering, followed by the launch of hyper-converged infrastructure (HCI) and other solutions. Dell APEX was designed to support various data and workload requirements with scalable infrastructure services that can be implemented quickly across multiple clouds and edge and data center environments. Dell had also announced that it wanted to deliver its entire technology portfolio as a service.
At Dell Technologies World 2021, the company unboxed its Dell APEX portfolio of as-a-service offerings, which included Dell APEX Data Storage Services, Dell APEX Custom Solutions, and Dell APEX Private and Hybrid Cloud services. Dell announced it as an outcome-based approach and could deploy, manage, and support the infrastructure, eliminating the complexity of lifecycle management.
However, Dell took its first significant steps toward 'multi-cloud by design' in 2022, expanding its Dell APEX portfolio and launching Project Alpine.
Dell APEX 2022 update: a significant move toward Multi-cloud by Design
2022 saw Dell add updates and upgrades and expand the availability of its Dell APEX portfolio by rolling out more consumption-based as-a-service offerings for its customers to provide them with a better multi-cloud experience. Two essential features are Dell APEX Data Storage Services at Equinix and Project Alpine. A key challenge in using multiple clouds is the inability to mesh individual clouds together as a cohesive unit, resulting in increased complexities and unpredictable costs. Dell APEX Data Storage Services have remedied this problem at Equinix.
Dell APEX Data Storage Services is an as-a-Service portfolio of scalable and elastic storage resources that can be deployed on-premises in a customer's data center or a Dell-managed interconnected colocation facility available through a partnership between Dell and Equinix. Customers can utilize the Dell-managed colocation facility as an off-premises private cloud or replicate directly from a core data center. Equinix cloud-adjacent data centers provide low-latency connections to nearby public cloud providers. In addition to connecting to the public cloud, there is still the option to maintain connectivity to traditional applications, enabling a genuine hybrid cloud approach. This allows high-speed access to public clouds, IT services, and business collaborators, all delivered as-a-Service.
Project Alpine will bring Dell's block and file storage software to leading public clouds such as AWS, Azure, and Google Cloud to provide flexibility and consistency in managing data between on-premises environments and public clouds. Project Alpine aims to provide Dell customers with a consistent experience – from edge offerings to on-prem storage, consumption-based Dell APEX storage, and the public cloud.
Dell APEX console: an interactive, integrated platform
As part of the Dell APEX experience, Dell offers the Dell APEX Console, which serves as the interface through which an organization can consume Dell APEX services. It is a centralized platform for managing an organization's multi-cloud journey. It covers everything from rapidly configuring and deploying cloud resources to gaining cloud cost visibility, optimizing capacity, and ensuring greater visibility into an organization's cloud environment. The Console is a system through which organizations can manage their entire Dell APEX journey – from ordering to deploying, managing, and optimizing services. Organizations can use Dell APEX Console to create, configure, and place subscription orders for various Dell APEX services.
Dell APEX Cloud Services
Dell APEX cloud services include:
• Compute: Hybrid Cloud, Private Cloud
• Storage: Data Storage Services
• Data Protection: Backup Services, Cyber Recovery Services
Hybrid and Private Cloud services are customer-managed and Dell-owned and include system maintenance at the customer's location twice a year and monthly business reviews. Cloud infrastructure can be delivered and deployed within 28 days.
Dell APEX Hybrid Cloud (baseline price offering)
Dell APEX Hybrid Cloud is based on VMware Cloud Foundation on VxRail - the only jointly engineered HCI system with deep VCF integration, delivering a simple and direct path to modern apps and the hybrid cloud with one complete, automated platform. APEX Hybrid Cloud provides a simple way to deliver Tanzu at cloud scale and simplified operations with built-in lifecycle automation capabilities on infrastructure owned and deployed by Dell.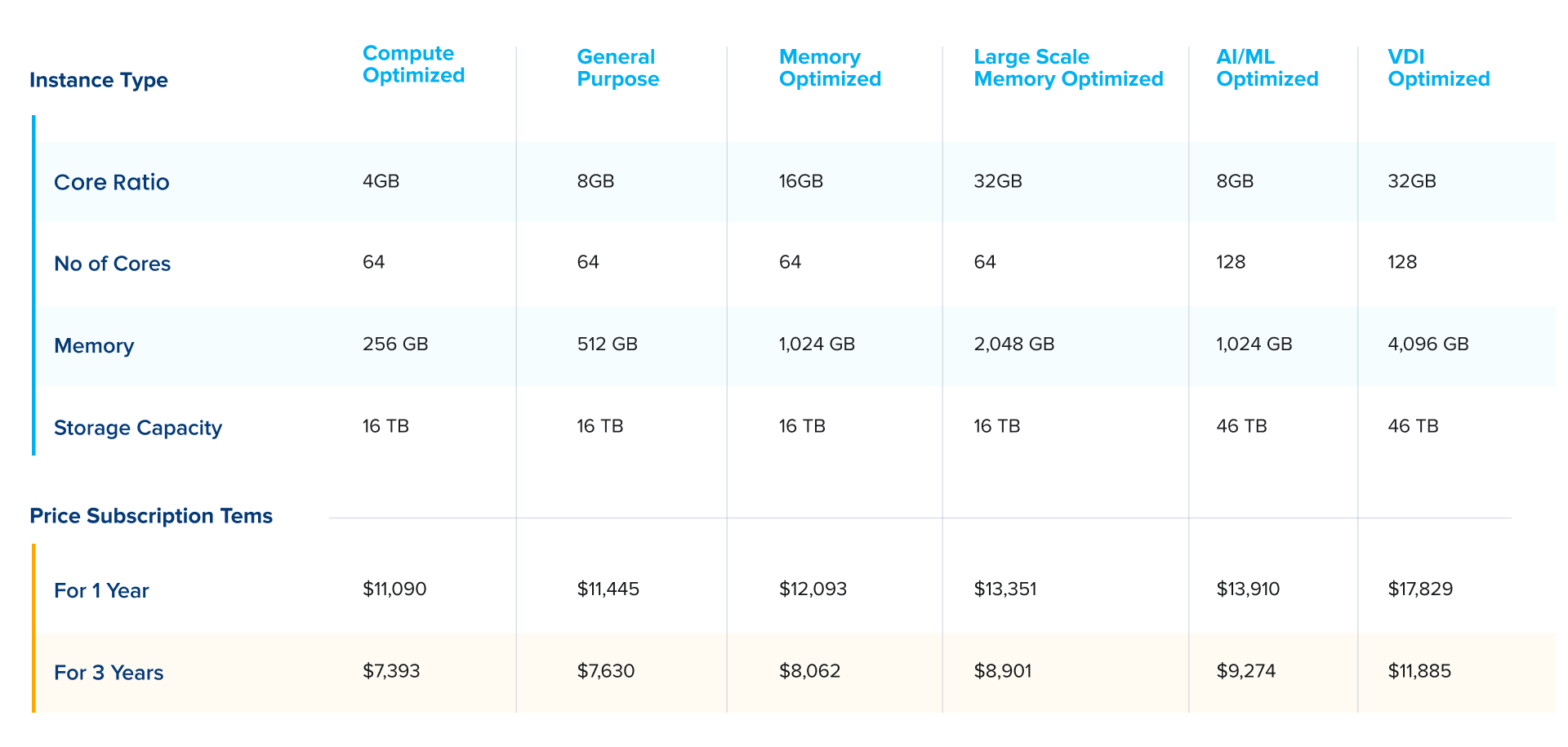 Dell APEX Private Cloud (baseline price offering)
Dell APEX Private Cloud is ideal for getting started with a cloud model or expanding to edge environments where space and resources are limited. It is based on Dell VxRail, the only jointly engineered HCI system built with VMware for VMware to enhance VMware. The unique VxRail HCI System Software provides full-stack vSAN, vSphere, and vCenter integration, automation, and lifecycle to simplify operations management and can be easily scaled to meet the organization's needs. APEX Private Cloud also supports a compute-only option (support for HCI Mesh) so that customers can leverage their existing storage instead of scaling both compute and storage all the time.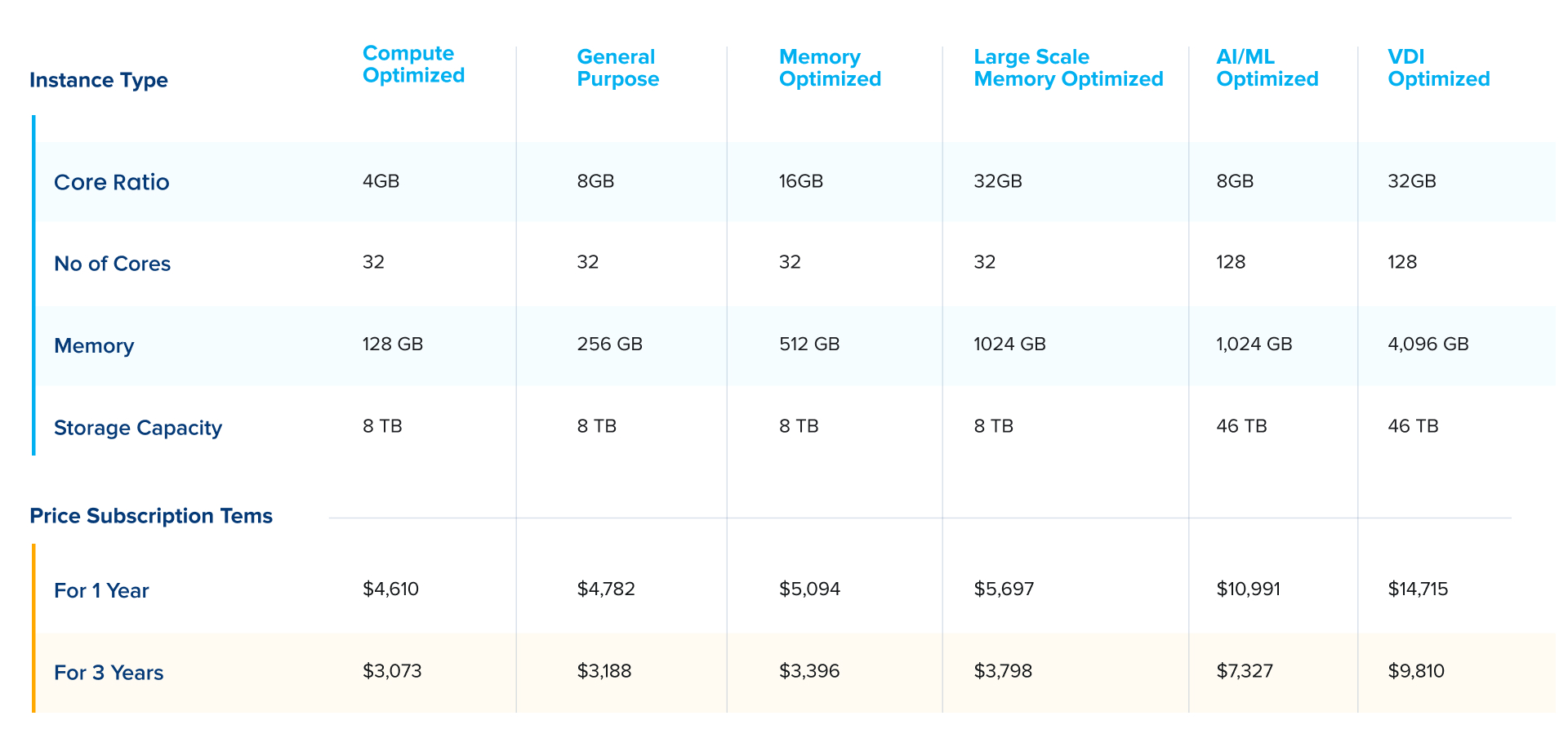 Dell APEX Backup Services
Dell APEX Backup Services is a hosted data protection solution that ensures predictable, controllable costs without increasing complexity. It deploys in minutes and provides unlimited on-demand scaling to ensure that growing data volumes are always protected. An intuitive web-based experience offers centralized visibility and management across workloads and users, ensuring your data is always protected.
Dell APEX Backup Services is a hosted data protection solution that Dell maintains. It supports unified data protection and governance for SaaS apps (Microsoft 365, Salesforce, Google Workspace), security of endpoint devices (desktops, laptops, mobile devices), and automated disaster recovery and long-term retention for hybrid workloads (VMs, databases, file servers, NAS).
Because Dell APEX Backup Services is 100% SaaS, the platform is always up to date with the latest features, including regulatory compliance, source-side deduplication, encryption in-flight and at rest, cloud-to-cloud backup and restore, and ransomware protection and recovery.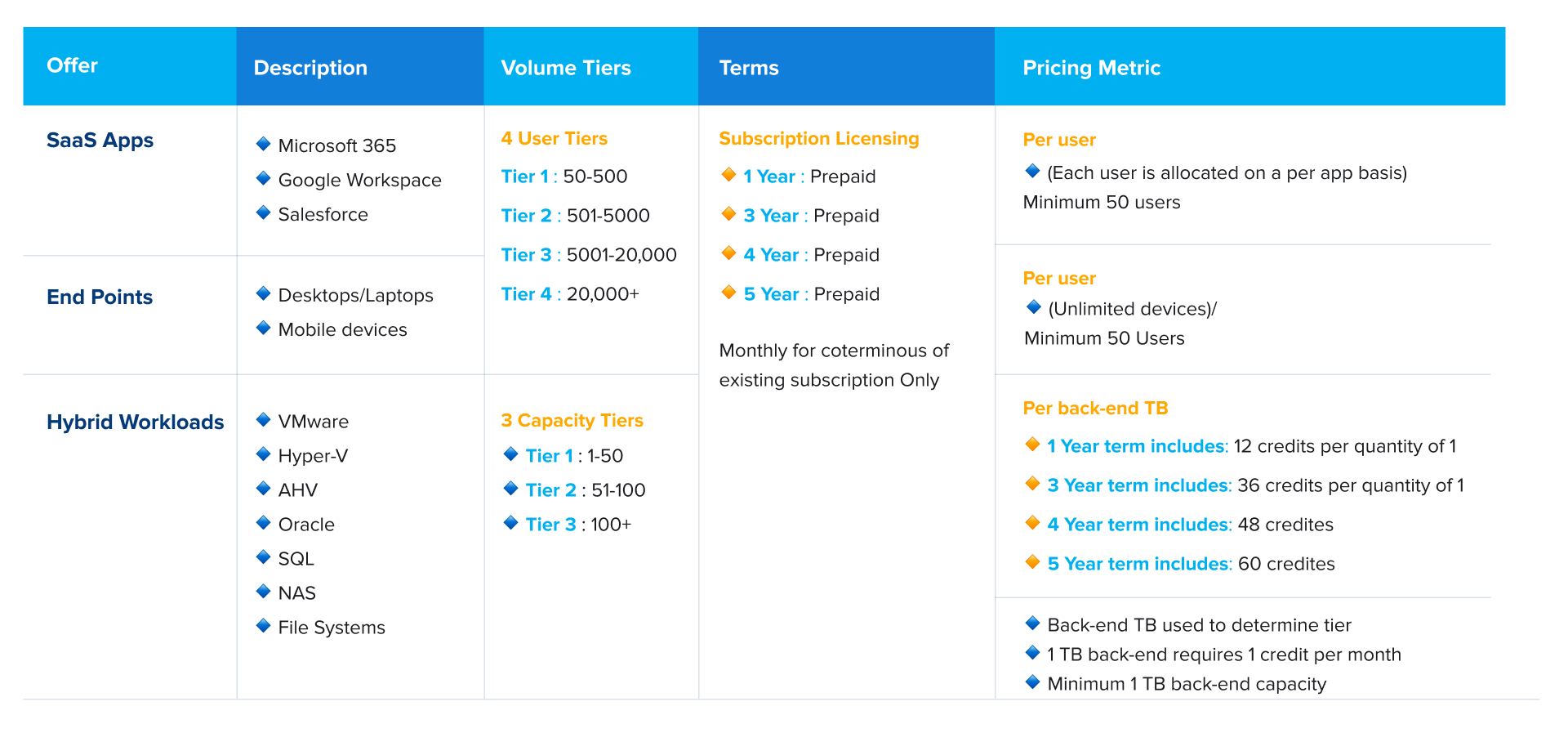 Dell APEX Cyber Recovery Services
Dell APEX Cyber Recovery is a fully managed solution that isolates critical data to defend against cyberattacks and ransomware. This solution simplifies recovery operations and speeds recovery after a cyberattack by having Dell manage day-to-day cyber recovery vault operations and assist with recovery activities.
With expertise from more than 1,900 isolated vault solutions deployed globally, Dell works with customers to apply templated recovery runbooks to meet their needs. The offering builds confidence in the recovery of business operations with standardized configurations and simplified Dell-assisted recovery options, allowing for better control over growing cyber threats.
Dell APEX portfolio and the need for custom solutions
The Dell APEX portfolio can broadly be divided into two categories: Dell APEX outcome-based solutions, off-the-shelf products (such as cloud services, data storage, etc.), and Dell APEX custom solutions.
Within the outcome-based solutions, the customer specifies the desired outcomes (the customer can log in to the Dell APEX console and select the cloud services). After that, Dell deploys the technology, manages it, and services it over the contract term.
On the other hand, custom solutions are product-based solutions where a customer wants to be part of the data transformation journey but wants to control some of the technology. They may want to manage it themselves or have a partner manage it. They may also want to opt for select services.
Dell's Flex On Demand (FoD) offering allows customers to balance cost and flexibility for their storage solutions by enabling them to choose their optimal level of total capacity. The total capacity consists of committed and buffer capacities. Dell works closely with the customers to establish the "Committed Capacity" (this addresses the customer's current and future baseline capacity requirements) and the "Buffer Capacity" (this addresses the peak and burst usage). FoD only charges for the buffer capacity when it is used. FoD caps the monthly billing at 85% usage of the total installed capacity. Customers are not concerned about "over-utilization" because even if the organization uses 100% of its capacity, it will only be charged for 85%. All these features combined make FoD an extremely viable option.
Partner commitment
Dell APEX Private and Hybrid Cloud, the customer-managed option for Dell APEX Data Storage Services, and Dell APEX Custom Solutions offer partners the flexibility to deliver their own managed services and incorporate Dell APEX into a broader data center management contract. Partners can also implement an incident-based approach allowing customers to only pay for their needed resources. Partners can also offer a smaller 32-instance configuration threshold. Techaisle partner research finds that channel partners must change their approach to address unique and evolving customer needs. They will need to understand business objectives and how technology can support their customers and keep pace with changing customer expectations by identifying and deploying new incremental solutions that can integrate within current environments. It's worth noting that pursuing this ecosystem business approach will require success in other areas, including changes in go-to-market strategies and the ability to integrate around data rather than physical system components. To address the partner challenges in transitioning to Dell APEX and the as-a-service model, Dell has invested in partner enablement, training, skills, and knowledge and has created dedicated learning paths for partners on Dell APEX and as-service selling strategies.
Dell has also made a specific Global Partner Technical Advisory Board (PTAB) for Dell APEX. In addition, Dell APEX is a regular topic on the agenda of all advisory boards.
Solution packaging isn't a 'religious issue'; it's a 'customer choice issue' – customers choose to move to hybrid environments that align with their evolving needs. The customer choice will also require an accelerated frequency of partner-to-partner collaboration (not opportunistically but strategically) and participation in ecosystems. Dell is committing itself to be an ecosystem participant. Its partnership with Red Hat is a recent example.
Dell and Red Hat join hands
Techaisle's Container Adoption study shows that businesses face many challenges in accelerating their use of containers. Some significant challenges include complexity in configuration, security, container management, skills gap, CI/CD management, and insufficient infrastructure. Techaisle study shows that 66% of commercial customers are container explorers, 15% are container curious, and only 19% of applications use containers, an opportunity for partners to drive modernization and migration. On September 15, 2022, Dell announced an expanded relationship with Red Hat, opening more options for businesses looking for a supported Kubernetes platform. The offering leverages RedHat OpenShift to provide an on-premises Container-as-a-Service (CaaS) solution. This is known as the Dell APEX Containers for Red Hat OpenShift (a subscription-based service), which eliminates the need for customers to build and manage their physical infrastructure. Dell oversees infrastructure management activities and operations. It simplifies the deployment and management of containerized infrastructure and accelerates application development and delivery in a multi-cloud hybrid cloud world.
The partnership also includes a Dell Validated Platform for Red Hat OpenShift, an optimized reference architecture for deployment and configuration guidance. It streamlines the management of on-prem infrastructure for container orchestration. Dell and Red Hat are also co-engineering a hybrid cloud solution that extends management of on-premises Red Hat OpenShift deployments across public clouds and the edge more consistently. This automated infrastructure will be designed to use Dell software for full stack integration of Red Hat OpenShift on scalable Dell software-defined storage and compute to deliver cloud flexibility and help simplify on-premises operations.
Dell APEX Containers for Red Hat OpenShift will be available in the US beginning in early 2023. Dell Validated Platforms for Red Hat OpenShift is currently available.
While customers can deploy Tanzu on Dell APEX Hybrid Cloud and Private Cloud, the Red Hat partnership signifies that OpenShift will be a crucial container management platform.
Dell APEX vs. HPE GreenLake
In a consumption-based market, Dell APEX competes with HPE's GreenLake (on-premises cloud services), Lenovo's TruScale, Cisco's Open Pay, and public clouds services such as Amazon Web Services (AWS), Microsoft Azure, and Google Cloud Platform (GCP).
Dell APEX's biggest competitor is HPE GreenLake. HPE has an advantage over Dell APEX in terms of market presence because while HPE's edge-to-cloud technology has been available for a decade, Dell APEX has only recently entered the market. However, Techaisle believes that due to Dell's sheer scale and the breadth of its customer base, Dell offers a strong competitive challenge to other as-a-service companies such as GreenLake. Dell also has a competitive advantage due to its features and overall scalability. Some comparisons, based on numerous conversations with partners and customers, regarding the essential functionalities between Dell APEX and HPE GreenLake, are given below: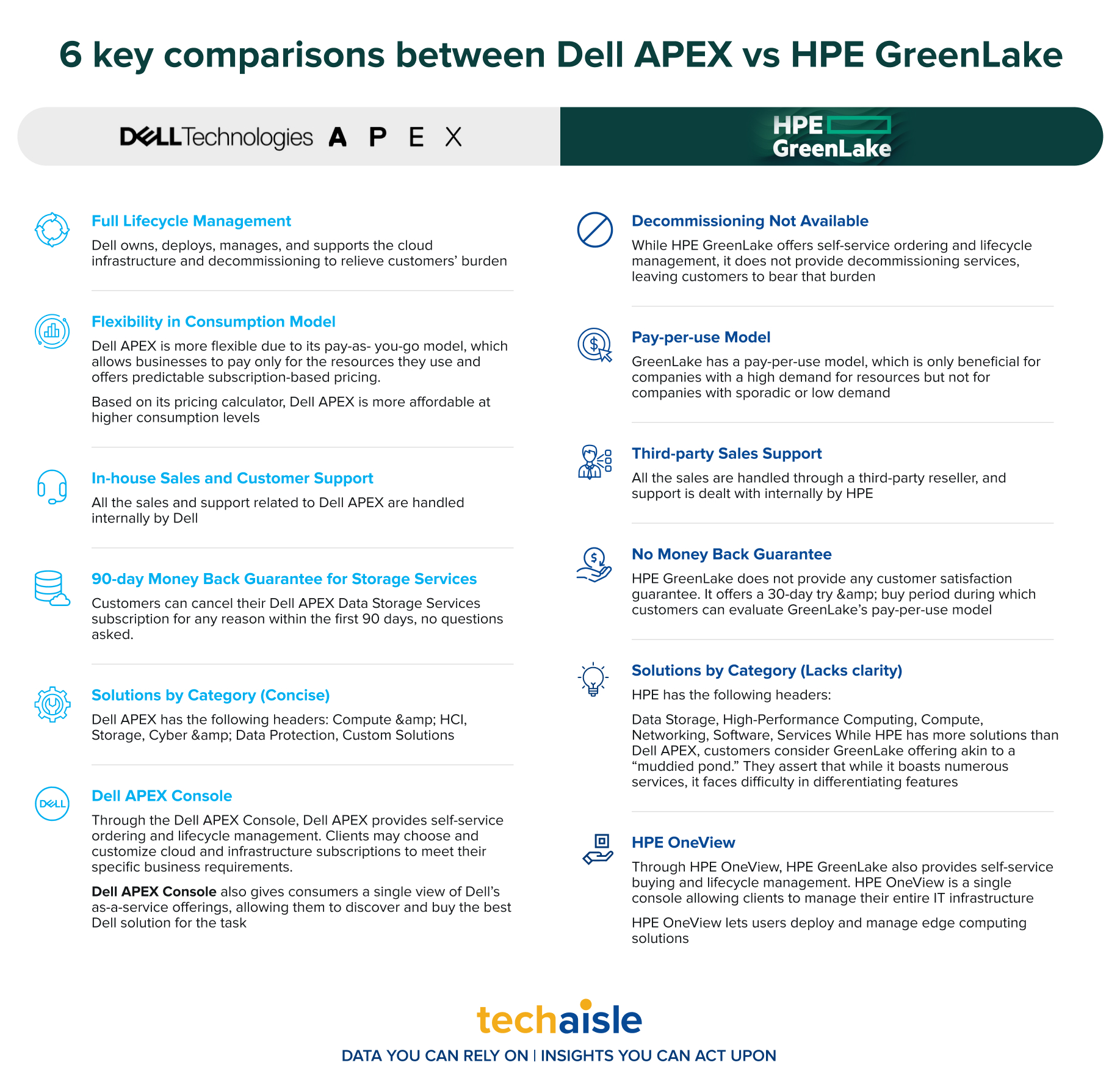 The comparison indicates that while HPE GreenLake is an effective product with important functionalities, it lacks some of the essential functionalities that Dell APEX offers, including decommissioning tools and flexibility, among other things. This distinguishes Dell APEX as a more robust and well-rounded option.
Final Techaisle Take
Dell APEX is currently riding the momentum train, with more and more customers looking to buy infrastructure as a service. Dell APEX's Q2 2023 (CY Q2 2022) numbers have shown that it has crossed the $1 billion annual recurring revenue threshold, with its orders growing 78% year-on-year. Dell has also added 200 new customers using Dell APEX Private Cloud, including the Federal Home Loan Banks and Montage Health. Dell APEX is also gaining popularity in its custom solutions, including Dell APEX Flex on Demand and Dell APEX Data Center Utility, which provide custom infrastructure-as-a-service and pay-per-use deployments.
A Dell-partnered IT services and consulting firm recently announced they had just signed their first Dell APEX deal with a Fortune 50 customer for infrastructure on demand to support an SAP environment with an on-premises Dell solution. Moreover, Dell recently worked with a large, multinational financial institution and was able to accomplish the institution's requirements 48% cheaper than Amazon Web Services (AWS) using Dell APEX.
Dell is also eyeing prospective clients who are large banks developing new data centers and do not want to use a public cloud. Dell believes that using its Dell APEX consumption model (on-premises in a cloud operating environment), the banks could build their data center infrastructure more cost-effectively.
The multi-cloud by default architecture often comes with several trade-offs, such as operational complexity and inconsistency, which reduce the benefits of the cloud and can threaten efficiency and competitiveness. A great alternative is a process that provides users with a cloud experience that is as simple as subscribing to online services. Under this as-a-service model, users would navigate a single dashboard, pick the virtual machines or capacity they require as a service, and scale those services based on their requirements. Providing all the services under one tool reduces complexity since it allows the organization only to become familiar with one tool and then apply it everywhere. This is what Dell APEX currently brings to the table.
Once the decision is made to adopt the cloud, businesses have a choice of deployment options: they can rely on existing facilities (and potentially, equipment) to create private clouds; they can purchase resources from public cloud providers; they can create hybrid environments that enable integration of private and public cloud (and potentially, other resources, including on-premises infrastructure and/or hosted systems; or they can operate two or more of these modes simultaneously. Techaisle has been tracking these different deployment models for many years and sees the survey data as illustrating a single trend – from private-first to pubic-centric to hybrid and blended deployment approaches – playing out at different rates by size of organizations.
In the long run, the success of Dell APEX will depend upon many factors, such as an organization's maturity in shifting to new buying models, whether a vendor's business model is a good fit for an organization's use case, and how challenging it is for new organizations to assimilate the new buying model into their existing processes.
Dell APEX has a promising future. Dell recently stated that it will provide additional offerings and capabilities to Dell APEX's partners and customers soon and will continue to innovate and enable partner participation and opportunities for its partner ecosystem.