There is no doubt that Amazon AWS has been a cloud leader since 2006. Channel partners are an essential cog in the wheel of success. The AWS Partner Network (APN) is the umbrella under which its global community of partners builds solutions and services for their customers. Over the years, APN has evolved to include an MSP program, distribution program, marketplace channel program, and partner transformation program, amongst many others. Despite the evolution, AWS is not particularly well-known for its partner program, except if the partner is a significant consulting partner such as Accenture, Deloitte, Mphasis, and several others or a technology partner of size, stature, and brand recognition. However, the AWS Partner Network (APN) does include more than 100,000 Partners from more than 150 countries, with almost 70% headquartered outside of the US.
Over the last decade, there has been an industry-wide change in engagement models to support smaller channel partners. Except for top-tier partners, vendors have distanced themselves from direct oversight of channel marketing initiatives, relying on distributors to manage market development resources. The changes have made it more difficult for channel organizations to maintain predictable operational arcs. They have also made it more difficult for vendors to build and nurture high-performance partner networks. As a result, almost every week, we field two questions from the channel partner community. 1/ Does AWS have a partner program for the midsized to smaller partners? 2/ How does its program differ from Microsoft's (and increasingly from Google Cloud) channel partner initiatives?
The questions and reality are on parallel tracks. The overwhelming majority of AWS partners are smaller businesses. AWS has intentionally designed the entry point of its programs to be inclusive of small businesses. For example, consulting or SI partners only need four trained employees, two certified employees, and three engagements with customers. ISVs only need to complete a Foundational Technical Review.
Sandy Carter, Vice President of worldwide public sector partners and programs at Amazon Web Services (AWS), is transforming the program to be inclusive and diversified, at least for the partners focused on the worldwide public sector – government, healthcare, education, not-for-profit, space, federal financials, and energy. Mission, modernization, and migration are the three pillars of partner enablement and empowerment. Mission is not about simply migrating something over or performing an IT function; it is about delivering a business value for the organization, agency, state, or country. There are many examples, such as digitizing a hospital, leveraging supply chain technology to get food to the right place, or leveraging AWS technology to deliver vaccines. Modernization for AWS is about using artificial intelligence, machine learning, and IoT. Finally, migration is more wide-ranging than the other two, with three converging tracks – application migration, mainframe migration, and data-led migration.
Think Big for Small Business is seeing success
Sandy Carter and her team are helping small businesses to be part of the solution to deliver on the mission. The Think Big for Small Business program curates partners with technical help and discounts for certification, exclusive training, credits for AWS services, go-to-market assistance, proof-of-concept development, and fast-track from Registered to Select partner (under APN).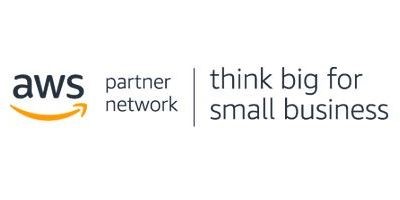 Initially launched in Singapore in 2020, the concept was the brainchild of someone living in Singapore. Since the initial launch, it has expanded to include partners from the US, Canada, Europe, and the Middle East. In addition, many geos have requirements for mission-based work to be done with diverse small businesses – female-owned, minority-owned, or military veteran-owned businesses. Launched with only 37 partners initially, these diversity partners have become an essential component in the AWS public sector partner program. There over 75 partners in the queue, and many are going through an onboarding process. Notably, besides diversity status, partner selection criteria include technical and business skills necessary to deliver solutions.
AWS has enhanced its mission objective by a strategic partnership with Girls in Tech, a non-profit that focuses on women in the technology space, both entrepreneurs and women in college or in that second or third career or job. Girls in Tech is in 55 different countries. In addition, AWS will support their catalyst conference, bringing together 12,000 women worldwide with training, technology, business entrepreneurship, and classes on understanding P&L statements.
In my view, the work has just begun. Techaisle channel partner survey data shows that 48% of small-sized partners desperately need sales and marketing help after deploying their first solutions, and 42% need even more product training. AWS is trying to help update the partners' skill sets and get them to higher levels of the APN partner program. An unexpected outcome of the initiative has been forming an informal community of small business partner owners to learn from each other to develop sales strategies. A thriving channel community can potentially yield tremendous benefits to AWS. Partners need guidance to transition through current market/business changes, and a community is an appropriate context for this guidance. It is not uncommon for partners to build and deploy solutions, get validated, and publish on the AWS marketplace. These smaller partners are also beginning to revise their business objectives, transitioning from project-oriented to recurring work. But a lot of the ongoing success depends on sales assistance, where Premier partners have a distinct advantage.
Premier partners can work with AWS sales reps. There is a regular sharing of sales leads in both directions, with an upside on incentives and funding with new leads that the partners bring. But moving from Advanced to Premier is no easy task. Premier is the most prestigious and sought-after partner designation currently held by only 116 partners globally. They have to demonstrate extensive technical expertise with multiple AWS-validated solutions, scale to consistently deliver successful outcomes to a large number of AWS Customers.
Most of the initial partner participants in the Think Big for small business program pilot have remained in the Advanced tier. Reaching the advanced level is a crucial success factor for AWS partners. In the initial years, the partners have to be content with predominantly being a reseller channel. Many present-day successful partners first started as AWS sales channels and transitioned to a cloud provider by expanding their capabilities. Hence, the fast-track for the small business, diversity partners is crucial. Techaisle research shows that successful partners give high marks to AWS's willingness to co-sharing sales leads, co-marketing/ co-op/MDF planning every six months, and the ability to build and showcase success stories on the APN portal.
Modernaization is a key growth area
Modernization is a key growth area for most partners. In our extensive and detailed end-user cloud adoption research, we find that application modernization is a priority for 34% of midmarket firms (100 to 5000 employees). However, for 72% of the firms, IT modernization is a higher priority, and they prefer to use open-source solutions. In response, AWS partners have developed considerable technical capabilities in open-source solutions, including Red Hat (Ansible, OpenShift, CloudForms, etc.). A majority of midmarket firms begin their modernization initiative by extracting data from legacy/proprietary systems and identifying data-dependent services. Progressive midmarket firms "treat data as an app." which opens up many proof-of-concept opportunities for partners and easily extends to infrastructure modernization investments. Most partners believe that AWS should consider grouping data-led migration and modernization initiatives because increasingly data is at the core of refresh and integration of new technologies. The challenge is in anticipating opportunities to capitalize on new, efficient alternatives to current solutions.
Regardless of the recent successes and partner program enhancements, prompted by the need to have the flexibility for their customers, for multi-cloud deployments, AWS partners are developing skills in competing cloud platforms and partnering with Azure and Google. Techaisle's end-user survey results indicate that AWS is the best entrenched of the three hyperscale cloud providers – especially in the midmarket. Three-quarters of respondents indicate that they have at least part of their workloads on AWS, but the potential for new user adoption is more significant for Google and Microsoft. It seems clear from the research data that multi-cloud environments will increase in the SMB/midmarket segment. However, Techaisle cautions that new user acquisition is not the only factor, and may not be the most crucial factor, in overall growth. Adding workloads from existing users may well drive more significant spend/revenue increases than first deployments in new environments. Data gravity – in which new applications cluster around data output from existing cloud-based applications – will continue to be a real force in the cloud market.
However, serving the SMB market segment requires a different mindset. Techaisle research shows that spending cloud solutions by mainstream businesses (1 to 5000 employees) will be slightly over $275B, a market that AWS cannot ignore. A significant proportion of the 100,000 plus AWS partners are ISVs. AWS sees ISVs as an essential route to the SMB and mid-market. Many SMB customers look for a solution – often cloud-based, SaaS-built software – to solve their business challenges. SMB engagement is top of mind for AWS and builds out its ISV partners to help meet their needs. The challenge will lie in creating a sales motion and visibility for these ISVs. The SMB and midmarket segment routes are also through the MSPs, consultants, and resellers. AWS is feeling its way through new partner engagement models. AWS is now collaborating with Ingram Micro Cloud to access the second-tier (read smaller) partners who engage with the SMB customers. But distributors are usually not interested in playing in a vendor-centric market. A competent partner participating in the cloud marketplace can assemble multifaceted solutions by working with APIs that provide 'hooks' between different solutions. The onus will lie on AWS to keep its brand front-and-center in the hybrid IT reality.
Final Techaisle Take
It is clear at this point that all IT environments will be hybrid. All user organizations will use multiple cloud systems; all will need to integrate edge devices that create, share and consume applications and data; most will also incorporate hosted, colo-resident, and on-premises conventional technologies. AWS partner program is well-positioned to meet the partners' needs to architect, deploy, manage and optimize cloud solutions to meet customers' business outcomes. Partner management isn't defined solely by relationship quality, though. Organizations usually measure the effectiveness of individual relationships and partner programs and activities in terms of sales impact – and sales impact itself is generally driven, at least in immediate terms, by the quality of sales enablement and support. AWS's partner program is just getting started with the goals of enabling migration and modernization through sales enablement and support