Founded in 2006, Xero is quickly becoming the preferred small business cloud accounting software and platform for business owners, bookkeepers, and CPAs in Australia/New Zealand, Canada, the UK, and the US. Techaisle's research and discussions with small businesses show that they love Xero's price and product simplicity, ease of use, and easy integration with numerous adjacent products. Becca Stern, Co-Founder of Mustard Made, a small business with 18 employees and offices in Australia and the UK, says, "We love that Xero integrates seamlessly with our Shopify stores, our payroll and that we can use it for invoicing some of our larger customers directly. It also gives us an easily accessible snapshot of our business performance and helps us understand our cash flow."
74% of small business owners are millennials or GenXers who firmly believe in time to value. Xero delivers the time to value. Between 68% to 76% have founded small businesses to create something new, have autonomy, or have flexibility in work/lifestyle. When faced with a cloud software-related issue, 73% of them try to find a solution and fix themselves, time that is scarce and expensive. In 2018, Xero acquired Hubdoc to deploy code-free accounting, finding ways to reduce time out of accounting and bookkeeping work and give it back to accountants, bookkeepers, and small businesses. Xero has innovative reporting features that streamline financial analysis, including customized management report packs and flexible executive summary reports.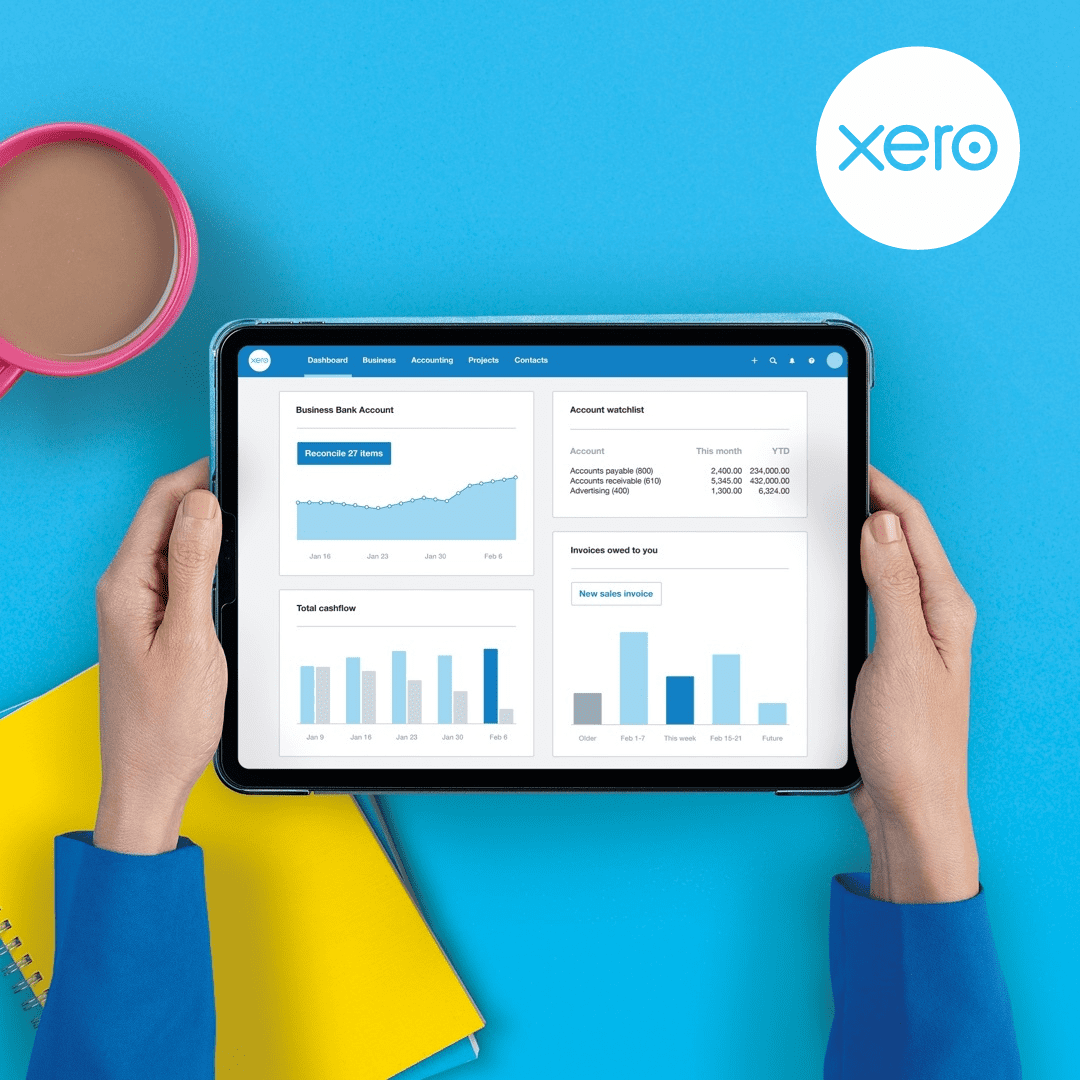 Core small business empowering vision
At the core of Xero's vision is the single source of truth or a single ledger, which allows the accountant, an advisor, a consultant, a banker, or a family member to look at the same information driving operational efficiency, which is one the top digital transformation pillars of 63% of small businesses. Becca Stern of Mustard Made says, "Having our books up to date in almost real-time helps us understand how our business has performed each month and allows us to predict our cash flow for upcoming payments."
Xero prides itself in simplifying how small businesses manage their cash flows and provide an intuitive ability to see when invoices and payments are due. Small business customers are paying attention. Using the cash summary and profit-and-loss features helps them understand changes in their accounts and identify trends that need more detailed analysis. Xero also analyzes bank transactions and creates alerts for any cash flow issues. With over 50% of small businesses in Australia on Xero, it is testing features to extend the predictability with recommendations for capital access. The features are slated to be rolled out to other countries within a year.
In FY22, Xero saw a subscriber growth of 19% to 3.3 million globally. It is maniacally focused on small business customer needs, has increased its product design and development costs by 51%, and is committed to continuing investments in platforms and ecosystems. A key strategic priority is to grow its small business platform which represents 11% of the total revenue. In the US, Xero recruited about three times the accounting partners it had recruited the year before. In July 2021, Liberty Tax, with 2700 franchises across the US and Canada, selected Xero as its preferred cloud accounting software for a new small business service offering. Similarly, H&R Block has chosen Xero as its preferred cloud accounting solution provider for assisted bookkeeping. A Xero partner since 2014 with a large base of millions of small business customers, H&R Block, uses the Xero platform as its preferred technology stack for bookkeeping services offered through Block Advisors. Showing commitment to localization, in Canada, Xero acquired TaxCycle, which provides year-end tax filing capabilities to its small business customers.
Empowerment of bookkeepers and CPAs
Xero is unique with its focus on both small businesses and bookkeepers. It found early success with the strategy in Australia/New Zealand and has systematically followed through with a similar approach in other countries.
Joshua Lance, Managing Director of Lance CPA Group, is a Chicago-based full-service accounting and CPA services firm (book-keeping, accounting, tax payroll, consultant advice, and virtual CFO) for small businesses in the craft beer, beverage, and digital agency segments. Josh and his team of CPAs recommend Xero to small businesses. A very tiny percentage of his customers use QBO and Freshbooks. Lance CPA also uses Gusto for payroll, Expensify for expense management, and Hubdoc for customization. Having previously worked with Microsoft Dynamics and SAP, he zeroed in on Xero not only for the simplicity of the cloud solution but, more importantly, for the level of support and resources provided by Xero to help build his accounting practice. He told Techaisle, "Our team loves the product. Our small business clients love the product. Everyone is happy." A vast majority of his clients pay a monthly fee to Lance CPA for all services, including Xero subscription. It is an excellent example of how Xero enables and empowers accountants and CPAs. Lance CPA has been using Xero for seven years and has had no issue. He finds Xero more intuitive than QuickBooks for non-accounting users - typical small business users. He feels Xero has many guardrails, unlike QuickBooks' obfuscating entry system, especially Journal entries. In addition, he has no access to any account managers at QuickBooks compared to Xero, where the account executive is on speed-dial if required. "With Xero, it feels like a partnership," he says.
Ecosystem integration
Techaisle believes that the norm for future-ready small businesses will be to assemble their enterprise performance management systems, combining financial and related applications to give them greater control over the business and greater insight into its operations.
In November 2021, Xero acquired LOCATE Inventory to better support the inventory & order management needs of small goods-based businesses. With advanced inventory features, leading accounting GL integration, and eCommerce capability, LOCATE brings the power of an ERP level system downstream to Xero's small goods-based business customers. This solution delivers three things: an easy-to-use and capable inventory & order management platform, a powerful solution for the growing eCommerce segment, and efficient accounting & sales tax compliance to ensure small business customers feel assured in a complex business environment. In addition, Xero has partnered with Avalara, which powers sales tax calculations. Acquisitions are core to Xero's strategy of building an integrated platform. Where acquisitions are not possible, Xero is aggressively partnering to provide an integrated offering to small businesses.
Techaisle research shows that connected and integrated cloud applications drive business agility for 74% of small businesses, and 61% achieve business process efficiency. The emphasis on building an ecosystem of partners benefits Xero and its small business customers. For example, Mustard Made integrates Xero with several other apps across its business infrastructure. It worked with its UK accountant to integrate A2X to help pull Shopify invoices, taxes and receipts, and transactions in USD. It also uses Dext to integrate all expenses into Xero accounts. Given that it has a multi-currency operation, it uses Airwallex for all international banking, which also easily integrates with Xero and allows Mustard Made to track, receive payments, pay its overseas suppliers, and monitor all transactions in one place. It has started using Fathom to understand its global business performance better.
Final Techaisle Take
Techaisle's research shows that 43% of US small businesses (excluding home-based or part-time businesses) use cloud-based accounting solutions. The adoption percentage of cloud accounting solutions is lower in most countries than in the US. Xero is trying to accelerate the adoption by singularly focusing on being a true partner of small businesses, bookkeepers, and accountants. Even its hyperlocal marketing and outreach campaigns are centered around community building, minority-owned businesses, and NGOs. Xero has been named a FIFA Women's Football Partner under FIFA's new commercial partnership structure, which takes effect in 2023.
For a small business, accounting is not only – or even primarily – a system used to manage the financial health of the organization, but it is also a means of driving operational excellence, enabling the pursuit of new customers, and retaining existing customers, driving profitability, and reducing operating costs. Small businesses often struggle with processes around accounting, managing cash flows and account receivables, preparing for supplier payments, and having a central means for managing payroll and taxes. For a vast majority of small businesses, cloud-based accounting solution is non-optional. No doubt that Techaisle's latest data shows that between 37% - 49% of small businesses are planning to adopt cloud accounting solutions. Xero should be on every small business owner's list. Xero is not only a cloud accounting solution but also a platform of integrated business applications, bookkeepers, accountants, tax consultants, CPAs, and payroll administrators. Xero is driving cloud accounting, growing its small business platform, and building for global scale and innovation.
Consider the advice Laura Jane Jackson received six years ago to use Xero when she founded her small business.
Laura Jane Jackson, Kernel-in-Chief of Popcorn Shed, a UK-based five-employee small business, has been using Xero since 2016. Although Popcorn Shed has a direct-to-consumer business, 70%-80% of its business is B2B wholesale to cinema theaters, airlines, and specialty retail. All its orders are processed through Unleashed (a warehousing solution), which connects to Xero. However, some integrations, such as Freshsales with Xero, do not work well, primarily due to GDPR compliance restrictions. Besides the simplicity of use with easily understood accounting terminology, Laura likes Xero's commitment to security and identity management. She told Techaisle, "Xero helps us be much more modern. It is slick. It just takes the edge off and gives us time to focus on other strategic initiatives and daily operations. There are many things that a small business must focus on. It just helps to have one place everyone (authorized users) can log in. To use Xero was one of the best pieces of advice we got when we set up the business. I cannot imagine if we had to be working off spreadsheets and Excel documents and folders. I think it would have been a nightmare. We are glad that we found Xero. It is intuitive."
If you are looking for a cloud-based accounting solution, go for Xero. It is highly recommended.