In today's SMB market, it is critical for vendors to build detailed understanding of the small and midmarket segments, and to align resources and strategies with requirements as SMBs move from initial experimentation with sophisticated solutions towards mass-market adoption.
In this report, Techaisle analyzes 1,116 survey responses to provide the insight needed to build and execute on cloud solution strategies for the small and midmarket customer segments. Techaisle's deep understanding of SMB IT and business requirements enables vendors to understand the 'why' and 'when' of solution adoption, current and planned approaches to solution use, the benefits that drive user investments, and key issues in aligning with buyers and building and intercepting demand.
Brief Table of Contents is given below. For more details & list of figures please download the Table of Contents document.
Executive Summary
Prologue
The business context: Cloud solutions in the SMB market
The SMB market context
Key benefits of cloud and the 'eye of the beholder'
When it comes to cloud, what constitutes success?
Cloud challenges
Cloud adoption and use
Current and planned adoption of cloud
The role of cloud within the SMB
Current and planned cloud workloads
Deployment methods and platforms
The distinction between 'multiple clouds' and 'hybrid cloud'
Cloud connections
Approaching the SMB with cloud
Key technology trends shaping US SMB cloud adoption, use and management
The 'security issue'
The trend towards software-defined
Cloud GTM: what are the best routes to the SMB market?
Positioning of leading cloud platform suppliers in the US SMB market
Leading platform vendor comparison
Comparative Analysis of Amazon AWS, Google Cloud, IBM SoftLayer and Microsoft Azure
AWS Overview, Offerings, Strategy & Strengths
Google Cloud Overview, Offerings, Strategy & Strengths
IBM SoftLayer Overview, Offerings, Strategy & Strengths
Microsoft Azure Overview, Offerings, Strategy & Strengths
Microsoft Azure – platform of choice for Hybrid Cloud adoption
Concluding guidance: Aligning marketing with customer care-abouts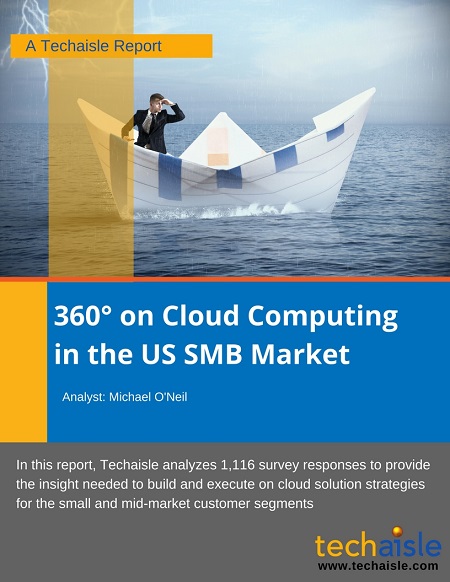 Report and analysis is based on detailed surveys with US SMBs (1-999 employees). Respondents were key decision makers responsible - both from IT and non-IT. In most businesses, more than one interview was conducted to understand the business and IT perspectives for cloud solution purchase.  
Total number of businesses surveyed in the study = 1116
Sampling quota fixed by employee size categories: 1-9, 10-19, 20-49, 50-99, 100-249, 250-499, 500-999
List Price: US$4500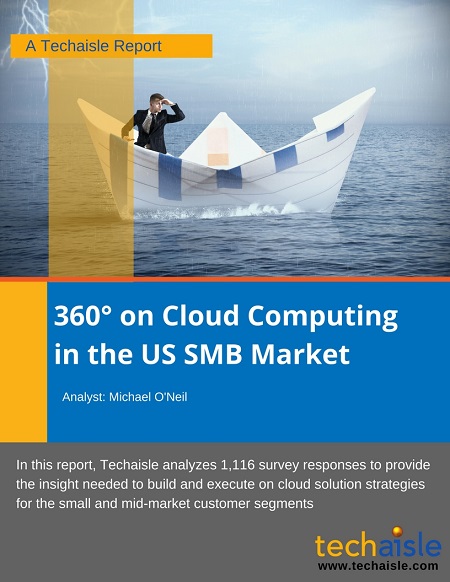 Word/PDF Report
2 hours of inquiry on data
List Price: US$4500