Indian IT Retail Landscape

Major IT retail hubs in India
Distributor and Retailer count
Increasing focus on OEM branded stores
Leveraging distribution and sales networks through strategic partnerships
Multiple types of Retailers
Complex PC Distribution Flow

Pain points of smaller retailers
Explosion in E-commerce and M-commerce retail channel

Overcoming inefficient supply chain management
E-commerce laws and regulations
Overcoming logistics and warehousing challenges of Indian e-commerce

Organized retail sector competing with online retail

Brick-and-mortar retailers warming to E-commerce

About Techaisle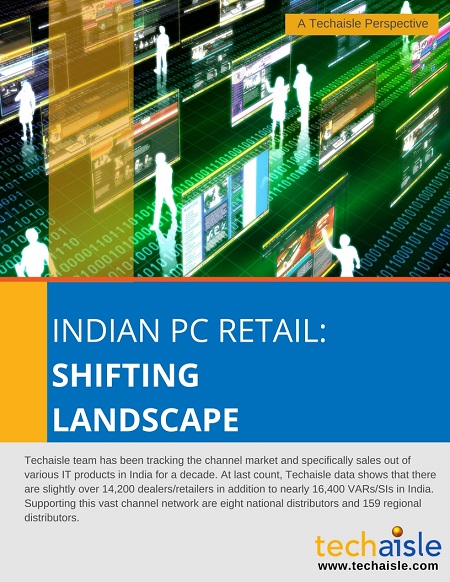 Factors driving IT hardware retail
Multiple types of retailers
Complex PC Distribution Flow
Top issues faced by small retail stores
India PC Retail Pareto
Focus of organized retail sector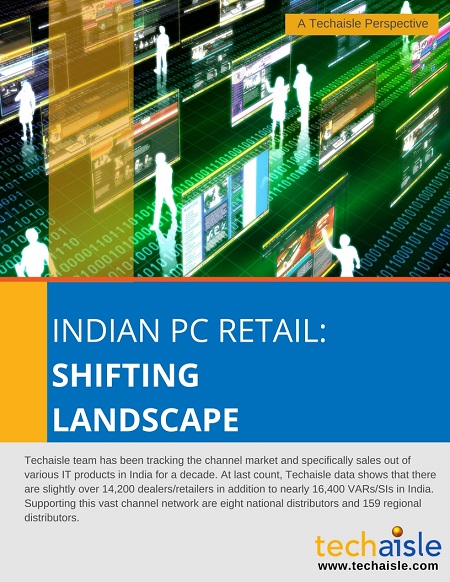 The point-of-view document examines the evolution and the future of IT hardware retail, specifically, PC retail channel in India.
India is witnessing unprecedented growth driven by favorable demographics, a young and working population, rising income levels, urbanization and growing brand orientation. India's retail industry has emerged as one of the fastest growing industry driven by income growth, urbanization and attitudinal shifts.
However, it must be said that Indian retail is still dominated by unorganized sector. Organized retail penetration is just 8%. The biggest challenge facing the Indian retail sector is the lack of efficient supply chain, that is, lack of infrastructure (transport facilities, ports, airports, etc.) and weak supply chain solutions.
With a country so large with varying maturity of IT adoption it is but natural to see a very complex PC distribution flow.