IT security remains as one of the top IT priorities for SMBs and midmarket businesses. However, IT security has progressed beyond end-point security into an end-to-end security across the entire path of data flow originating from where the data rests. Techaisle conducted a first of its kind survey with SMBs and midmarket firms to understand many different issues, adoption trends, approaches to security. Brief coverage is given below. for more detailed coverage please download and review the Table of Contents.
Executive Summary
Security Solutions Adoption Trends

Current & planned adoption of security
Current & planned management of Security - inhouse, oursourced, security as a service
Top of mind Security solution vendor recall
SMB approach and attitude towards IT Security in cloud
SMB approach and attitude towards IT Security in mobility
SMB approach and attitude towards IT Security in IoT
Current & Planned use of security solutions (17 different categories)



Securing data in the Cloud

SMBs biggest security threats to use of cloud applications
SMBs perception of most effective security technologies to protect data in the cloud
Current & planned deployment of cloud security
Current & planned use of Security-as-a-Service (SECaaS)
Types of cloud security solutions being used, planned to be used
Benefits of using Security as a Service
Important features of cloud security solutions



Use of Mobility Security & Security Breaches experienced

Mobility Security as a concern & preparedness
Adoption of mobile device security and content security solutions
Mobility Security breaches experienced
Perception of security on breaches, budgets, cyberinsurance, information sharing



Mobile App store adoption

Current & Planned deployment of mobile app store
Current & planned deployment of BYOD policies
Reasons for deploying a mobile app store
Deployment method of App store
Preferred App Store platform capabilities
Influencing the security solutions buyers and understanding the buyers journey

Sources of information for security solutions across the purchase process decision funnel
Channels of information for security solutions across the purchase process decision funnel
Role of buyer stakeholders in security solution buying process
Key decision factors for influencing the security solution buyers
Security buyer persona by title
IT vs. LoB: Drivers of Cloud and Mobility Security

IT vs LoB involvement in Security for Cloud & Mobility
Primary Responsibility for Mobility security policies within the organization
Cloud security policy determination and enforcement prerogatives
SMB Business Issues, IT Challenges, IT Priorities, Role of technology
Position of Security as an IT Priority
IT Budgets and Importance of Financing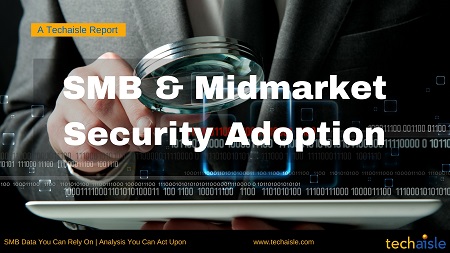 For the US market, a total of 1255 SMBs & midmarket firms responded to the survey. In most organizations there were multiple respondents including IT decision maker and business decision maker with major responsibility for influencing solution selection, purchase & deployment of security solitions within their organizations. 
Sampling quota was fixed by employee size categories: 1-9, 10-19, 20-49, 50-99, 100-249, 250-499 & 500-999 and all analysis is conducted by employee size categories as well as small business and midmarket business.
Report is delivered in PowerPoint format and includes inquiries. The pricing is dependent upon country or region. The pricing for the US report is US$7,500. Each regional report (Asia/Pacific, Europe, Latin America) is priced at US$15,000. Reports can be purchased individually or as part of annual subscription services. Report purchases can be made via credit card or purchase order or check payments.