Techaisle survey of SMB focused channel partners selling cloud solutions to SMBs and comparing successful vs. unsuccessful partners. In 2015, Techaisle reported that "the IT channel has reached an inflection point," forced into specialization in 1-2 focus areas by increasing complexity associated with cloud, managed services, mobility and converged infrastructure/virtualization. Today, this trend is accelerating. Changes in the IT market are forcing channel members to move beyond traditional key success factors, and to embrace objectives that are better aligned with current SMB market demands.
In this report, Techaisle uses findings from 808 in-depth surveys with US-based channel firms deriving at least 50% of revenue from sales to SMBs to illuminate conditions within the US SMB cloud channel, and to develop perspectives that suppliers (and the channel itself) can use to construct successful cloud channel strategies.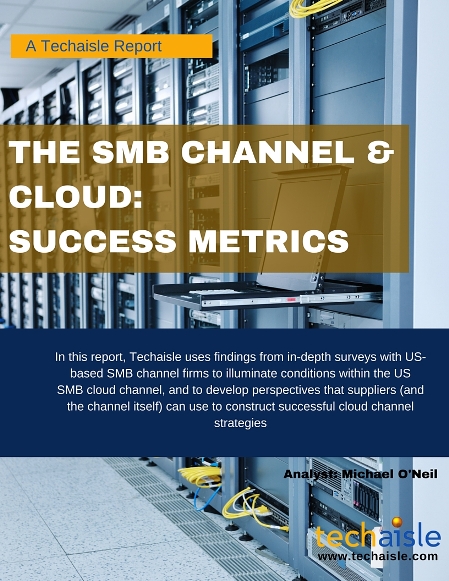 In-depth primary research conducted with Senior Executives within channel organizations using a structured questionnaire
Channel partners screened for selling to SMBs - deriving 50% or more revenue from selling to SMB customers. SMBs are defined as businesses with 1-999 employees
Channel partners covered: VARs, SIs, MSPs, SPs (Service Providers), IT Consultants
Sampling quota was set by type of channel partner - VARs, SIs, Consultants, SPs, MSPs
Report is delivered in Word/PDF format.
Report consists of analysis and includes figures and charts. 
Price of report: US$3000